Kabir Khan directorial latest movie Bajrangi Bhaijaan has completed its two weeks with tremendous performance. As the movie is featuring all favorite Salman Khan, so it was already expected that it will be a sure shot blockbuster but it will achieve the title so early was not expected. In its journey of 14 days, Bajrangi Bhaijaan has minted total collection of 272.25 crores from its Indian screens only and probably grossed 300 crores by this weekend. At worldwide box office its total collection has crossed the mark of 410 crores already. Now it is heading towards breaking the record of Aamir Khan's Dhoom 3 at domestic as well as worldwide box office that was 284.27 crores in India and 435.35 crores worldwide.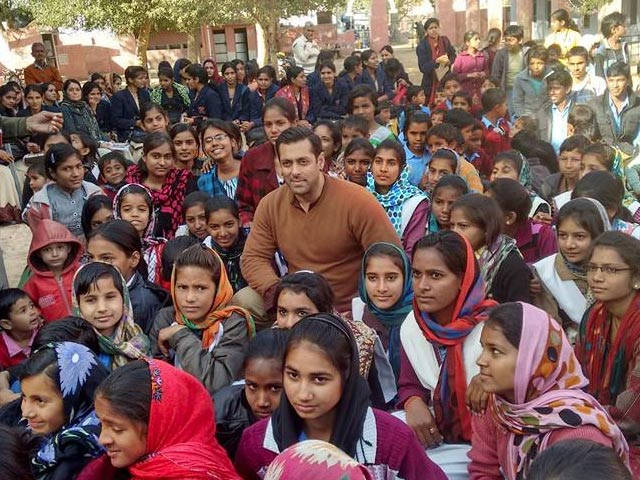 From this week, the new movie Drishyam of Ajay Devgn has been released but still Bajrangi Bhaijaan is walking like a king and ruling on box office. the new release Drishyam is getting positive reviews but facing high loss of audience due to having Bajrangi Bhaijaan in opposite. Salman Khan starrer is still having complete hold on audience and screens. Another movie Bangistan was scheduled to be released this week but due to unavailability of screens it has postponed for a week.
At domestic box office, Bajrangi Bhaijaan was minted total 184.62 crores in its first week and 87.63 crores in its second week. It was performed terrifically through out its first week, collected huge figures in weekends as well as in weekdays. In its second weekend also, it performed very well and minted 56.10 crores. From its 11th day, it started loosing its pace but still the figures were extremely good. Now the movie has entered in its third week and started with decent response as last day. On its 15th day, the business done by Bajrangi Bhaijaan is recorded as 4.11 crores and made it total to 276.36 crores.