[Total: 5 Average: 4.8/5]
The first Hindi dubbed movie to enter in 100 crore club, Baahubali has completed its 4 weeks very proudly at box office. The movie has performed like a king in its last 28 days, didn't got affected by any new release. This S.S. Rajamouli's directorial movie has received huge appreciation from audience as well as critics. Everyone liked the movie and that is the reason behind such huge success of it. Baahubali has created history at domestic as well as worldwide box office.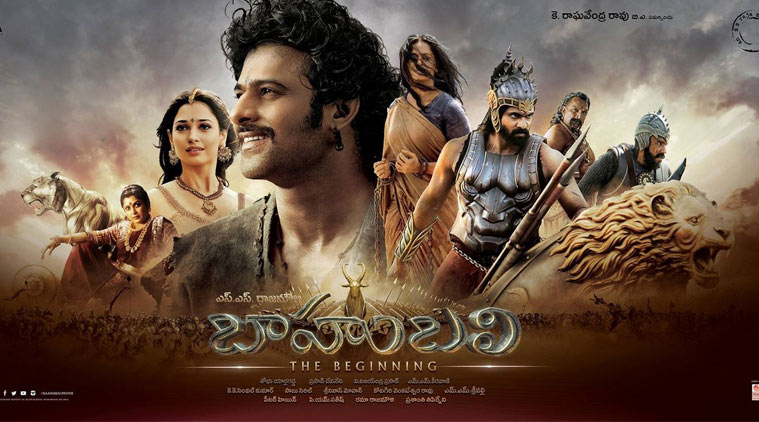 It is the first non- Hindi movie to enter in 500 crore club at worldwide box office. From its Indian screens the movie has grossed over 350 crores. With its Hindi version only, it has done the business of total 107.86 crores in 4 weeks that includes 46.77 crores of first week, 26.38 crores of second week, 22.61 crores of the third week and rest 12.10 crores of its fourth week. On the last of its fourth week, it has minted around 1.10 crore as its 28th day collection.
Baahubali is the story of brothers' clashes for kingdom in two parts, first part Baahubali- The Baahubali has already proved itself the biggest blockbuster of Indian Cinema and everyone excitedly waiting for its second and the last part i.e. Baahubali- The Conclusion, which is scheduled to be released in mid of year 2016. That means, the confusion of audience "Why Kattappa was killed Amarendra Baahubali?" will get solved next year. If you have answer, you can write in comment below…
| Box Office | Collection (Hindi) |
| --- | --- |
| Total | ₹118.70 Cr |
| Day 1 | ₹5.15 Cr |
| Day 2 | ₹7.09 Cr |
| Day 3 | ₹10.11 Cr |
| Day 4 | ₹6.10 Cr |
| Day 5 | ₹6.15 Cr |
| Day 6 | ₹6.05 Cr |
| Day 7 | ₹6.12 Cr |
| Day 8 | ₹3.25 Cr |
| Day 9 | ₹4.70 Cr |
| Day 10 | ₹5.40 Cr |
| Day 11 | ₹3.82 Cr |
| Day 12 | ₹3.20 Cr |
| Day 13 | ₹3.05 Cr |
| Day 14 | ₹2.96 Cr |
| Day 15 | ₹3.10 Cr |
| Day 16 | ₹4.35 Cr |
| Day 17 | ₹5.11 Cr |
| Day 18 | ₹3.05 Cr |
| Day 19 | ₹2.60 Cr |
| Day 20 | ₹2.25 Cr |
| Day 21 | ₹2.15 Cr |
| Day 22 | ₹1.60 Cr |
| Day 23 | ₹2.70 Cr |
| Day 24 | ₹3.40 Cr |
| Day 25 | ₹1.20 Cr |
| Day 26 | ₹1.10 Cr |
| Day 27 | ₹1 Cr |
| Day 28 | ₹1.10 Cr |
| Day 29 | ₹0.84 Cr |
| Day 30 | ₹1.23 Cr |
| Day 31 | ₹1.63 Cr |
| Day 32 | ₹0.59 Cr |
| Day 33 | ₹0.60 Cr |
| Day 34 | ₹0.59 Cr |
| Day 35 | ₹0.61 Cr |
| Day 36 - Lifetime | ₹4.75 Cr |