The all time highest grosser Hindi dubbed movie Baahubali has completed the journey of 3 weeks at box office very proudly. Till the end of its third week, the movie crossed 95 crores with its Hindi version and still having good hold on audience. It is getting tremendous response worldwide because of its super quality VFX and direction. Director S.S. Rajamouli receiving appreciation for his great efforts in making this magnum opus Baahubali. Being originally made in Tamil & Telugu languages, it is getting overwhelmed response in its dominated regions. Movie's ensemble star cast that includes Prabhas Raju, Rana Daggubati, Anushka Shetty, Tamannaah Bhatia, Ramya Krishnan, Sathyaraj etc. also getting praised by audience for their mind blowing performance in the movie.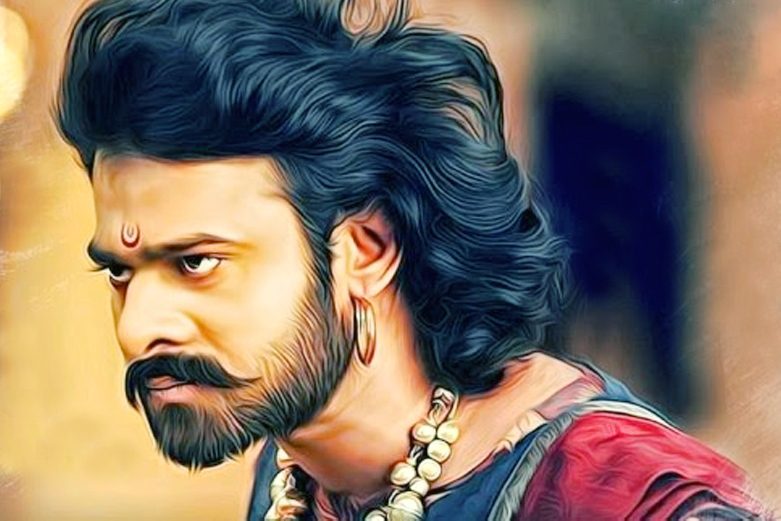 At worldwide box office, Baahubali has already crossed the mark of 450 crores and now aiming for dream run of 500 crores. Also it is expected to touch the mark of 100 crores with its Hindi version in this coming fourth week. In its journey of 3 weeks, Baahubali has registered many records to its name. It has acquired the title of highest opener movie of India with 50 crores as its opening day collection including all versions. It has also become the highest grosser movie of all time in South Indian Cinema and by dominating Dhoom 3, it has become the second highest grosser of all time in India Cinema. It is second movie that crossed 300 crores at domestic box office after Aamir Khan's PK.
Baahubali (Hindi) 21 Days Total Collection
Baahubali was performed terrifically in its first week and minted 46.77 crores from its Hindi screens only. In its second week it had faced little bit competition due to the release of Salman Khan starrer Bajrangi Bhaijaan but still total figure at the end of the week was 26.38 crores. In its third weekend it raked total 12.56 crores that includes 3.10 crores on its 15th day, 4.35 crores on 16th day and 5.11 crores on 17th day. In its last 3 weekdays, the movie has collected total around 10.05 crores that includes 3.05 crores on 18th day, 2.60 crores on 19th day and 2.25 crores as its 20th day collection. As per the report, it has received bit lower response on its 21st day and done the business of around 2.15 crores and made its total collection to 95.76 crores.
| Box Office | Collection (Hindi) |
| --- | --- |
| Day 1 | ₹5.15 Cr |
| Day 2 | ₹7.09 Cr |
| Day 3 | ₹10.11 Cr |
| Day 4 | ₹6.10 Cr |
| Day 5 | ₹6.15 Cr |
| Day 6 | ₹6.05 Cr |
| Day 7 | ₹6.12 Cr |
| Day 8 | ₹3.25 Cr |
| Day 9 | ₹4.70 Cr |
| Day 10 | ₹5.40 Cr |
| Day 11 | ₹3.82 Cr |
| Day 12 | ₹3.20 Cr |
| Day 13 | ₹3.05 Cr |
| Day 14 | ₹2.96 Cr |
| Day 15 | ₹3.10 Cr |
| Day 16 | ₹4.35 Cr |
| Day 17 | ₹5.11 Cr |
| Day 18 | ₹3.05 Cr |
| Day 19 | ₹2.60 Cr |
| Day 20 | ₹2.25 Cr |
| Day 21 | ₹2.15 Cr |
| Day 22 | ₹1.60 Cr |
| Day 23 | ₹2.70 Cr |
| Day 24 | ₹3.40 Cr |
| Day 25 | ₹1.20 Cr |
| Day 26 | ₹1.10 Cr |
| Day 27 | ₹1 Cr |
| Day 28 | ₹1.10 Cr |
| Day 29 | ₹0.84 Cr |
| Day 30 | ₹1.23 Cr |
| Day 31 | ₹1.63 Cr |
| Day 32 | ₹0.59 Cr |
| Day 33 | ₹0.60 Cr |
| Day 34 | ₹0.59 Cr |
| Day 35 | ₹0.61 Cr |
| Day 36 - Lifetime | ₹4.75 Cr |
| Total | ₹118.70 Cr |