ABCD 2 is now Second Highest Grosser of 2015
Last week released Varun Dhawan and Shraddha Kapoor starrer movie ABCD 2 is running smoothly at box office. Due to having uninterrupted second week, it is still hailing and collecting good figures. Fans & dance lovers welcomed the movie with open hearts. Huge figures in early days encouraged rest audience to watch the movie. Everyone enjoyed the movie & its visual effects, also appreciated the performance of entire star cast.
Till yesterday the total collection of the movie from Indian screens is recorded as 95 crores and now it is heading towards the mark of 100 crores. After its tremendous performance in first week, everyone was expecting that the movie will easiy complete 100 crores till the end of its second week. But now it is looking that the movie will take few more days to achieve it.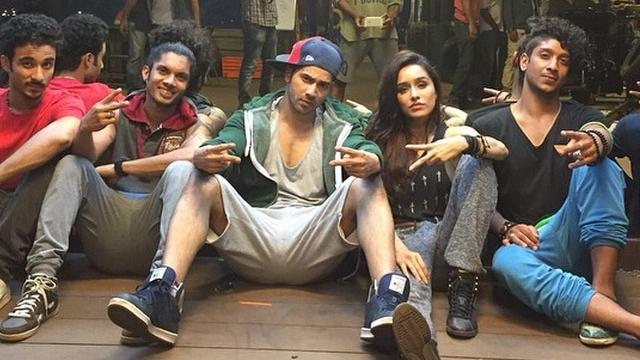 In its first week it was made the total business of 71.78 crores at Indian box office. In second weekend showed good growth and made 16.88 crores including 3.71 crores of Friday, 5.77 crores of Saturday and 7.40 crores of Sunday. From Monday it again started facing drop in its business but that is obvious. On Monday it has made the collection of 2.41 crores with a drop of around 65%. On next day i.e. on Tuesday it made 2.02 crores and then on Wednesday with little bit more drop it collected 1.91 crore.
Today is its 14th day at box office, the last day of its second week. The total collection of the movie today is estimated as around 1.79 crore. After the completion of 2 weeks, the total box office collection of ABCD 2 has become 96.79 crores and it has become the second highest grosser movie of year 2015 so far. Still movie is having one more week to rule on box office because there is no big movie releasing this week from Bollywood.
| Box Office | Collection (India) |
| --- | --- |
| Day 1 | 14.30 Cr |
| Day 2 | 14.54 Cr |
| Day 3 | 17.51 Cr |
| Day 4 | 8.05 Cr |
| Day 5 | 6.77 Cr |
| Day 6 | 5.68 Cr |
| Day 7 | 4.93 Cr |
| Day 8 | 3.71 Cr |
| Day 9 | 5.77 Cr |
| Day 10 | 7.40 Cr |
| Day 11 | 2.41 Cr |
| Day 12 | 2.02 Cr |
| Day 13 | 1.91 Cr |
| Day 14 | 1.79 Cr |
| Day 15 | 1.01 Cr |
| Day 16 | 1.63 Cr |
| Day 17 | 2.23 Cr |
| Day 18 | 0.69 Cr |
| Day 19 | 0.65 Cr |
| Day 20 | 0.61 Cr |
| Day 21 | 0.58 Cr |
| Day 22 | 0.32 Cr |
| Day 23 | 0.53 Cr |
| Day 24 | 0.70 Cr |
| Total | 105.74 Cr* |