Akshay Kumar's Airlift has Grossed over 127 Cr in its Lifetime
The most appreciated film of Akshay Kumar's career so far, Airlift has almost completed its lifetime run at box office. This true story based Indian history film has received super positive reviews from critics as well as entire film industry. Till yet, Airlift has registered many records to the account of Akshay and received 9.1/10 rating on imdb.com. It has witnessed overwhelmed response of audience across the country as well as in overseas and performed outstandingly through out. Must say, nothing could be better than such great start in this new year for Bollywood. The film with strong patriotic content, has been released near Republic Day and as expected had taken box office by storm.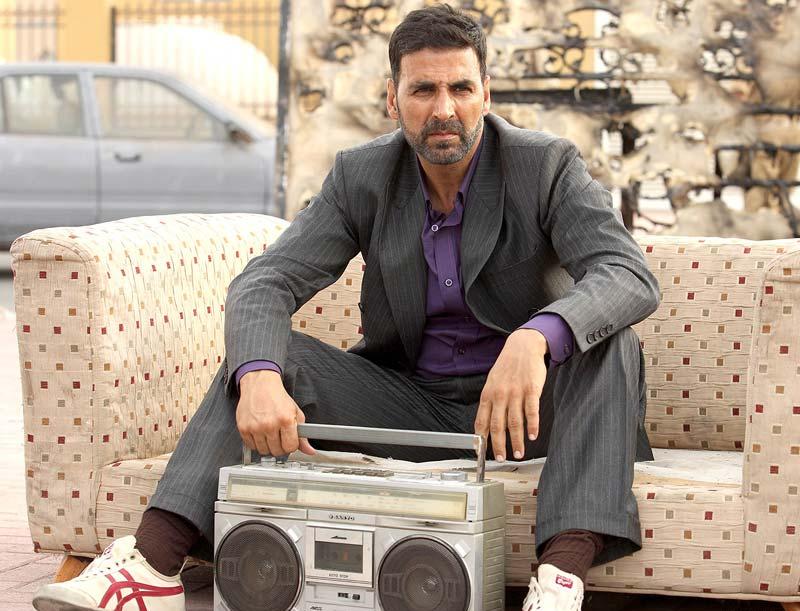 At domestic box office, Raja Krishna Menon's directorial did the business of total 127.41 crores* till four weeks after release, that includes 83.50 crores of first week, 28.79 crores of second week, 11.91 crores* of third week and 3.21 crores* of fourth week. In the fifth weekend, Airlift has raked the business of total 0.51 crore* including 0.14 crore* of Friday, 0.15 crore* of Saturday and 0.22 crore* of Sunday. Till the end of its 31 days journey, total collection of the film is recorded as 127.92 crores*, which can be considered as its lifetime collection.
From overseas market, Airlift has done the business of approximately 45 crores* till yet. Including its distribution shares, it has grossed over 220 crores worldwide. Now the film has lost all its hold over audience and has replaced by new releases.
| Box Office | Collection (India) |
| --- | --- |
| Day 1 | 12.35 Cr |
| Day 2 | 14.60 Cr |
| Day 3 | 17.35 Cr |
| Day 4 | 10.40 Cr |
| Day 5 | 17.80 Cr |
| Day 6 | 6 Cr |
| Day 7 | 5 Cr |
| Day 8 | 4.50 Cr |
| Day 9 | 6.50 Cr |
| Day 10 | 8.26 Cr |
| Day 11 | 2.53 Cr |
| Day 12 | 2.61 Cr |
| Day 13 | 2.40 Cr |
| Day 14 | 1.99 Cr |
| Day 15 | 2.03 Cr |
| Day 16 | 3.04 Cr |
| Day 17 | 3.34 Cr |
| Day 18 | 1.04 Cr |
| Day 19 | 0.91 Cr |
| Day 20 | 0.83 Cr* |
| Day 21 | 0.72 Cr* |
| Day 22 | 0.51 Cr* |
| Day 23 | 0.65 Cr* |
| Day 24 | 0.72 Cr* |
| Day 25 | 0.43 Cr* |
| Day 26 | 0.35 Cr* |
| Day 27 | 0.31 Cr* |
| Day 28 | 0.24 Cr* |
| Day 29 | 0.14 Cr* |
| Day 30 | 0.15 Cr* |
| Day 31 | 0.22 Cr* |
| Day 32 - Lifetime | 0.18 Cr* |
| Total | 128.10 Cr |