Alone Seventh Day (Thursday) Box Office Report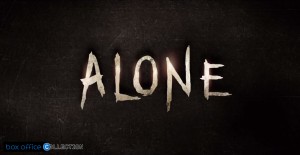 Bipasha Basu starrer Bollywood horror movie
Alone
was released on 16 January 2015 at Box Office. Television popular hot personality Karan Singh Grover has debuted in the movie along with Bipasha. Alone was expected to do some better than Bipasha last horror movies, as it was looking quite different and also having popular faces. But after release, the movie got very unfavorable response from critics as well as audience.
Entire team of Alone was expecting good with the movie, but audience & critics both thrashed it so badly. In its first weekend Alone was minted 11.5 Crores which was not so low figures but in terms of reviews it has failed. The result of unfavorable reviews was shown in week days when movie hardly made 1 Crore in a day.
Today it was the seventh day of the movie at Box Office, with which Alone has completed its first week. Today it has collected around 20 Lacs* and  made its one week total to 14.5 Crores approx. From tomorrow, much awaited Baby and a new comedy movie Dolly Ki Doli are releasing. So the survival of Alone in its second week is almost impossible.
Check: Bipasha Basu's horror flick ALONE; thrashed by Critics & Audience too