PK's negative points, as per audience & critics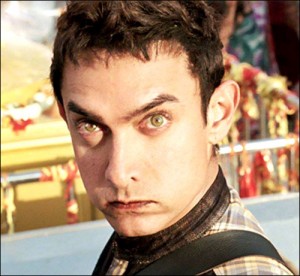 Every person earlier had name of
PK
for the next movie they were going to see on the theaters. We know that Aamir Khan have one of the biggest fan bases in the
Bollywood
industry and his fans generally come in high numbers to watch his movies especially every year near Christmas. But this time it appears as if viewers have gone against his movie. PK, which was highly hyped previously, has been going down just after the completion of first weekend time on box office.
Critics rated the film decently and viewers too enjoyed the trailer & promos of PK but now they don't seems satisfied with the film anymore. Films script has gone against it most of all due to its resemblance with Oh My God which was also same genre based. In addition to it, Anushka Sharma role has also not been loved much by the audience as per the comments and reviews coming from viewers & critics as well.
Not only in India but film has started losing its audience in the overseas countries too. It seems as if even after being released as a worldwide film all over the places and countries, still it has not been able to catch the expected response later on.
Aamir Khan one more time has proved that old is gold and that no newcomers have still got power to set down the oldies of our film industry as he gained all the attention in the film. Film launched on record number of screens and being nearly vacations time, all the viewers went for it in beginning but due to other factors, it has lost the hyped fame.
Few viewers said that Aamir Khan is the gem of our Bollywood film industry which is a big compliment in itself and shows how much audience have loved him but film on the totality has remained quite disappointment.