Avengers 2 5th Day Public Response & Collection in India
Avengers Age of Ultron, science fiction superhero movie featuring the Marvel Comics character and sequel to The Avengers; released last Friday in India. Movie with all good buzz before release and huge star powered cast had a good hand on first weekend especially Sunday at the box office. But in weekdays i.e. yesterday and today it has not shown that high performance but still given nice results in spite of fifth day being a working day for most part of public in India. It has crossed the box office collections of rest of the current Indian releases through its mind blowing performance and overwhelming curiosity among the audience for watching the film.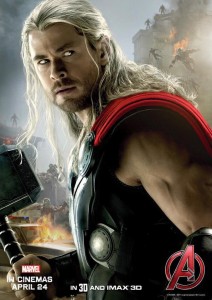 Movie has fared well collections and has kept the cash registers at box office ringing this time. It has shown its craze among the audience by collecting total
5.25 crores*
 on fifth day of release in India.
The movie is one of the highest weekends for a Hollywood film in India by beating its predecessor. As of now it is looking difficult that it will be able to beat previous blockbuster Fast & Furious 7 collection in India. On its fifth day of release, the film is facing good number of audience in the theaters and decent figures.
This proves that it is capable of beating the earlier records. Marvels productions movie hardly requires the promotional campaign for the success of the movie. The first part of Avengers was also the great big hit over the box office. So it was obvious that this newer installment is definitely going to rock the big screen once again after a long time. It's going to be very exciting to see the one week box office report, so stay tuned with us.