Avengers 2 Advance Booking India Report
Avengers: Age of Ultron the upcoming Hollywood movie is best known for the actions and science fiction story performed by the ultimate famous star cast of the previous movies of Marvel Studios. There is one more reason behind huge craze and high advance booking of Avengers 2 and it is the new story i.e. sequel of the past blockbuster movie Avengers. In this new version, old and new characters will be seen together and entertain audience thoroughly.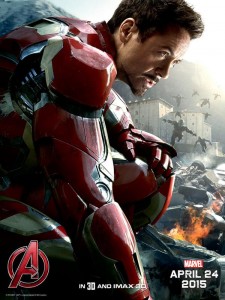 Film is releasing on wide number of screens in India & its box office prediction says that the film might or might not match the records set by the recent Hollywood biggie Fast & Furious 7, which had ignited the box office not only in India but also across the world & set new records of collection here.
Coming to advance booking and ticketing wise then Avengers: Age of Ultron is receiving wonderful response from Indian audience but not that much as of Fast & Furious 7; may be due to audience more inclination towards action movies over sci-fi genres.
Avengers: Age of Ultron (Avengers 2) managed to have huge number of fans on YouTube by the promos and the initial video that are being launched. Film will be doing around 70-75% of the total occupation of the movie on the first week on the box office as per expectations.
Looking at the online advance ticket booking trend which is nearly houseful for first weekend opening day occupancy seems to be houseful and the opening day's business in India and even abroad would be marvelous and superlative. Film surely has potential to surpass many of the earlier Hollywood biggie's collection in India and is expected to do the same as Fast & Furious too in some chances as well.
Well, the New Year has not brought up any big release so far except Fast & Furious 7 and Avengers 2 is the only big release so far after it and its big opening would remain intact until another big release comes up from Hollywood.
All eyes are set on the movie's release & sci-fi crazy fans are waiting for the release anxiously which is resulting in high advance online ticket booking rate in most of the Indian cities. Regions like Delhi, NCR, Gurgaon, Bangalore, Pune, Mumbai etc. are showing almost houseful shows bookings for the first weekend.