Audience Excitement for Avengers: Age of Ultron
This Friday many films will release on box office with different genres and stories but it is not much convenient to talk about each and every one. So let's start from the movie first that is leading the audience excitement to the fullest. The upcoming sequel to The Avengers and the eleventh film in the Marvel Cinematic Universe- Avengers: Age of Ultron (Avengers 2) is riding high on public expectations and buzz as well. The expected occupancy for this superb Hollywood movie is on high rate, the super stars and the rapport could be the reason for the same.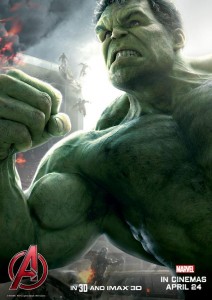 Film is releasing in India this Friday and the reports reveal that Indian public is going crazy again after Fast & Furious 7 success to watch Avengers 2. The film features superb famed actors who have been seen in prequel along with some new characters. The trailers have gone wild on the social media and it seems that not only in its domestic internationally countries but the film is going to rock box office of India too very soon. Audience pre release response is on the top of the list for movies this week.
Where the Bollywood release Solid Patels have minimum audience and then south release Rudramadevi is also a big budget awaited movie but expected to rule only southern region, on the other hand Avengers: Age of Ultron is being extremely awaited by most of the viewers and fan followers of international films throughout in India. Talking audience response wise before release then this Hollywood biggie is leading the chase due to its high standard and extreme craze due to its previous super hit installment.
Indian audiences have always loved Hollywood blockbusters movies and the action, animation and the screenplay is totally mind blowing and will amaze the audience.
On the whole Avengers 2 is enjoying the public interest till now before release and it is to be seen finally that it does the same performance or not in actual.