Baahubali, the movie that has increased the level of Indian Cinema, is running in its third week. The movie has completed it two weeks with total business of 73.15 crores on its Hindi screens and collected 385 crores at worldwide box office including all the versions. It has created number of records to its name heading to register more. Within 10 days of release, it became highest grosser movie of all time in South Indian Cinema also registered the record of highest grosser Hindi dubbed movie of all time in India.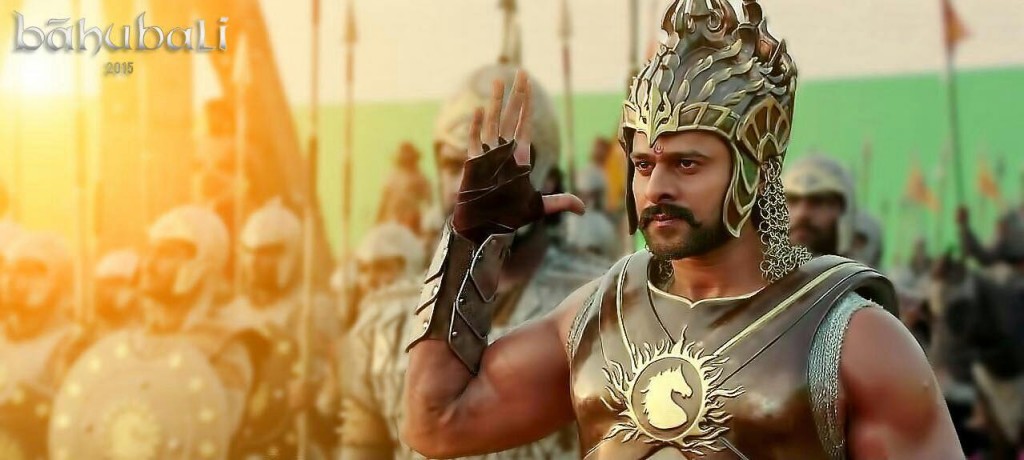 The director S.S. Rajamouli and the entire ensemble star cast that includes Prabhas Raju, Rana Daggubati, Anushka Shetty & Tamannaah Bhatia in lead roles, getting huge appreciation for their work in the movie. Each & every aspect of the movie has attracted audience towards theaters, even still the movie running smoothly across the globe. In its third weekend, the movie is expected to cross the mark of 400 crores at worldwide box office.
Baahubali (Hindi) Day Wise Collection Report
The movie was released with very high expectations at box office and it has fulfilled all of it. Performed tremendously in India as well as in overseas, and even still running with good audience response. In north India the craze for the movie getting low because of Salman Khan starrer Bajrangi Bhaijaan but in south regions and in overseas the movie is still getting decent response. Baahubali has minted total 73.15 crores in two weeks at Indian box office with its Hindi version and moving forward with slight growth in its third weekend.
| Box Office | Collection (Hindi) |
| --- | --- |
| Day 1 | ₹5.15 Cr |
| Day 2 | ₹7.09 Cr |
| Day 3 | ₹10.11 Cr |
| Day 4 | ₹6.10 Cr |
| Day 5 | ₹6.15 Cr |
| Day 6 | ₹6.05 Cr |
| Day 7 | ₹6.12 Cr |
| Day 8 | ₹3.25 Cr |
| Day 9 | ₹4.70 Cr |
| Day 10 | ₹5.40 Cr |
| Day 11 | ₹3.82 Cr |
| Day 12 | ₹3.20 Cr |
| Day 13 | ₹3.05 Cr |
| Day 14 | ₹2.96 Cr |
| Day 15 | ₹3.10 Cr |
| Day 16 | ₹4.35 Cr |
| Day 17 | ₹5.11 Cr |
| Day 18 | ₹3.05 Cr |
| Day 19 | ₹2.60 Cr |
| Day 20 | ₹2.25 Cr |
| Day 21 | ₹2.15 Cr |
| Day 22 | ₹1.60 Cr |
| Day 23 | ₹2.70 Cr |
| Day 24 | ₹3.40 Cr |
| Day 25 | ₹1.20 Cr |
| Day 26 | ₹1.10 Cr |
| Day 27 | ₹1 Cr |
| Day 28 | ₹1.10 Cr |
| Day 29 | ₹0.84 Cr |
| Day 30 | ₹1.23 Cr |
| Day 31 | ₹1.63 Cr |
| Day 32 | ₹0.59 Cr |
| Day 33 | ₹0.60 Cr |
| Day 34 | ₹0.59 Cr |
| Day 35 | ₹0.61 Cr |
| Day 36 - Lifetime | ₹4.75 Cr |
| Total | ₹118.70 Cr |