Baaz Second Day Performance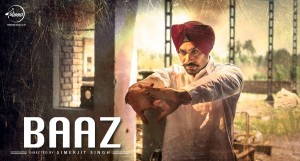 This Friday, audience all over had more options with them to go and watch for as this time there was an awaited movie released. This Punjabi action cum romantic movie 'Baaz' of Babu Mann hit the screens yesterday. As we know Punjabi audiences have a craze for Punjabi singers and actors so this is the movie which brings the viewers their favorite stars together with a strong script.  Singers have been always seen in Punjabi movies for last so many years as firstly they sing and then after try their luck into the dream career of acting as a hero.
It's really believable that we often see singer turned actors in successful films nowadays as which we seen in some months before released movie 'Disco Singh' of Diljit Dosanjh, and many others. Baaz is also following the same speed and has done a fair good job in the first two days.
Baaz 2nd Day Box Office Collection
Babu Mann is a well renowned name in Punjabi film industry as he had sung many hit songs and also been a part of a vast number of hit movies in preceding years. He has given so many fabulous performances in past so we can expect that this movie would also go to be a big one. After a positive opening day response from the audience next day has also made fairly well business and the total Saturday business done by Baaz is 0.50 Crore*.
This is not an unknown fact that Punjabi cinema is growing at rapid pace from recent years as if a Punjabi movie were to be released in 2007 or 2008 period then it would have maximum collected in lacs but as an now they are easily surpassing Crores mark they possess watchable story. The similar performance can be seen by the latest movie Baaz which is running successfully in Punjab and other related areas.