Baby 13th Day Response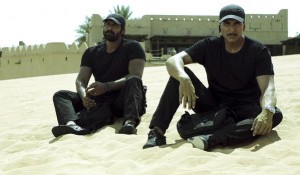 After rock solid performance in its first week and even in second weekend,
Baby
box office collections have been falling over the last few days due to the commencement of weekdays now. For Akshay Kumar, who has had a string of recent hits, the film ranks big hit of this new year by now. Akshay and Rana Daguubatti along with Anupam Kher starrer
Baby
that released in the beginning of this month has been doing well at the box office, though the business has fallen down in the last three days. While the film, which is a total action movie, held its lead through the week but it has faced some fall in its report card too.
The downtrend in the performance of Baby continued with the start of this week with the drop in the range of 15-20% with each passing day. Total 13th day collection of Baby is 1.94 Crore which is still fantastic.
Dolly Ki Doli 13th Day Collection
Other movie Dolly Ki Doli has not been that able to find bigger audience towards its shows even in the second week too. The film is about to complete its 2 weeks journey with tomorrow's end but the figures reveals that film has not been making that much effective performance on the big screen as the other co release Baby is. Also audience craze for Baby has decreased public excitement and interest in Dolly Ki Doli movie in spite of good script and performance of the star cast. Anyhow total 13th day income of flick is 0.22 Crore*.
Dolly Ki Doli made an average start and then dropped in the later first week then again it raised up in second weekend but now once again falling due to working schedules of the audience and low response for it.