Baby Second Day Overseas Performance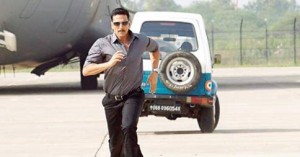 This Akshay Kumar starrer latest action packed movie has attracted the foreign audience too as the trailer was big hit in abroad also. We have always seen that overseas markets have also many viewers for Indian movies and that there are many fans followers of Indian superstars in international places. Apart from all this, the domestic income of
Baby
movie is outstanding and the film has fared tremendous figures on its second day too outside Indian territories.
Countries like USA, France and UK are also seen most of the times watching Indian movies and most of the blockbuster movies of India are shown in regions of USA, UK & France with great response and excitement. The multiplexes and cinema halls in here recorded a positive collection on the first day of release and continued the pace even today making the Saturday performance even higher than opening one.
Baby 2nd Day Worldwide Business
Due to so much publicity and hypes regarding Baby before its release, this film is in huge attention of public in the foreign countries like UAE too apart from the British regions. Especially UAE, Pakistan etc are known for showing Indian films of Khan's at a good number of screens on overseas screens so Baby did not showed much high favor in these countries. Film performed excellently in other countries and made second day income of around 17.2 Crores* worldwide including 4.7 Crores* from overseas screens.
The movie has been launched on wide numbers of screens in the international states also along with domestic screens to gain a larger business and stand up to the estimated business on the box office. People out there showed good interest in the film and Saturday income resulted to be impressive and comparatively profitable.
Check:
Baby First Day India Collection
Overseas Collection of Baby on Day 1
Baby 2nd Day India Collection Report