Badlapur Second Day Response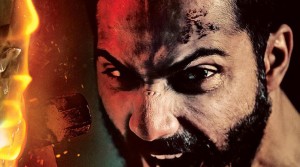 Varun Dhawan son of David Dhawan has now become one of the good names of our film industry. In his latest romantic thriller cum action venture
Badlapur
he is playing lead character and is being loved by many. The film was released yesterday with much hypes and buzz in the media regarding its performance in the film. Looking at the growth today than yesterday, it is expected that Badlapur box office collection will get a handsome collection in this weekend.
It is the latest movie which is based on keen emotion and romance along with too high action later on. Film goes on and on with the story and have given nice dose of entertainment to the viewers. Though Varun has already become one of the favorite stars of fans but his all new rough looks in this film are grabbing the eye of all. Thousands of people have already booked their tickets to watch the Badlapur and going to increase its third day income in comparison to today.
Badlapur Saturday Collection
The film opened very well today and received much better audience response making its second day i.e. Saturday income to stand at 8.50 crores which is almost near to the figures 8.6 Cr expected by our analysts. Flick had been released in the theaters on 20 February (Friday) and the movie had no close competitor which can affect its collection except MSG. As we all are aware about MSG and Qissa, both are in theaters. Qissa is not working as per the expectations and MSG had now been 1 week old movie but still running with too good collection might affect Badlapur somewhere.
There are lots of expectations from Badlapur and as per the reviews received till now, viewers are loving the film but few people may not find the movie interesting because the movie had not got anything different other than too much action on totality in it rather songs & chemistry are good. Anyhow it's just the second day of release so we should wait until tomorrow to arrive on any remark for movie.
Check: Badlapur minted 7 Crores on Friday