Badlapur 9th Day Performance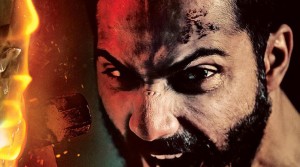 The recent romantic cum action movie starring the charming personality and rising actor of Bollywood – Varun Dhawan in the lead role i.e.
Badlapur
is running decently and is gaining attention these days. Due to release of many small films yesterday film suffered a bit but what affected it giantly is the world cup match held today. It is now the ninth day of release for this film and the movie did fantastic business and performed well in its first week.
But as it is now second week so it has came slightly down than the early level of income. Due to weekend time, the film was expected to gain advantage of getting higher occupancy and audience response but match resulted in null for all films in screens today. Badlapur in its total 9 days journey at the box office has done satisfactory but not outstanding business and is giving tough competition to the latest releases Dum Laga Ke Haisha. Both these films are on the top of audience choice in this weekend with Ab Tak Chhappan 2 just behind them.
Badlapur 2nd Saturday Income
Being weekend time, the film has done lesser job in entertaining the viewers and getting their positive feedback than the expected by collecting approximately 2.07 crores today. Tomorrows is Sunday so the film will for sure collect good income tomorrow and emerge as a successful release.
Box office collection of the movie can drop a little afterwards Sunday but it will be decent because once the weekend has gone the real popularity of the movie will be seen in non weekend days; and for the fact we know that audience has still a taste for Badlapur which might help it in maintaining a good word of mouth for it.
Check: Badlapur 2nd Friday Business Report