Badlapur 4th Day Response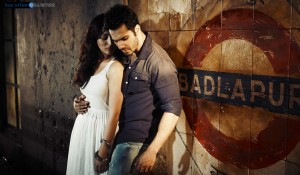 The latest Bollywood release
Badlapur
has earned a handsome amount in its first weekend. Movie is expected to get a good number of audiences in its first week but as from today the weekdays have started so the occupancy and response of the viewers will surely be affected and same can be seen in today's collections in comparison to yesterdays. Though the movie can be good in these weekdays too due to low competition but overall weekdays figures may affect it aggregate of first week.
Where most of people loves the film there are few people who may not find the movie interesting because the movie had not got anything catchy in it for the kids or the families due to action  and romance as main element. But overall people are appreciating it so occupancy and box office collection of the movie is decent today.
Badlapur Monday Collection
Still it is doing great over the box office and has proved itself as a good release by collecting good figures in its first weekend. Now it was fourth working day of Badlapur and the film today collected decent amount of 4.05 crores considering Monday as a weekday implying lower income. There are many good factors and points about this movie which have been liked by the audience.
The story of film is connective for youth, who puts a very good environment in the whole movie and completely grab the audience till end. It is just the fourth day for the film and it is yet to see much more days and week on box office so we should wait for the upcoming day's collections of Badlapur.