Badlapur 1 Week Performance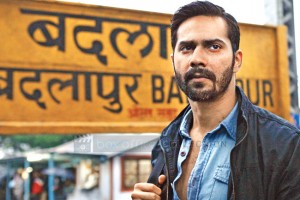 Being released last week in cinemas, the latest romantic cum action thriller genre
Badlapur
is making a decent impact as it is being appreciated with overwhelming audience response. Critics have already praised this movie at different points and many compliments are being given to its director who has intelligently made a character of Varun in a new manner and credited it with a rating of 3.5 out of 5 stars. The film has passed its first week today with very good comments and income in its hand.
The attractive and spicy chemistry between the two leads Varun Dhawan and Yami has entertained the viewers and they found the film very interesting. The male lead after proving himself as a good actor in his previous movies which were praised by the audience have now again set a youth trend through this movie Badlapur which in its 1 week journey at the box office has earned good name and fame.
Badlapur Thursday Collection
Though the runtime of the film is little longer and some audience has not felt it that up to the mark but still the audience does not much feels it because there are not many boring scenes or facts in the movie. It is the first Thursday for the film and being the seventh day of release the film has faced fallback in it income but still it has earned 2.40 crores. Badlapur in total first week has collected 36.31 crores from India only.
It is being expected to face some improvement by tomorrow and this weekend especially due to holiday time but the release of new movies tomorrow may affect the performance and occupancy of Badlapur in bits and parts depending on the audience reaction and attitude towards the new flicks.
Complete Business Report
Friday: 7 Cr
Saturday: 8.5 Cr
Sunday: 8 Cr
Monday: 4.05 Cr
Tuesday: 3.35 Cr
Wednesday: 3.01 Cr
Thursday: 2.4 Cr
Total: 36.31 Cr