Salman Khan starrer the biggest blockbuster movie of 2015, Bajrangi Bhaijaan has completed its 5 weeks journey at box office. The movie has minted over 600 crores at worldwide box office that includes 318.06 crores from Indian screens. Bajrangi Bhaijaan has become the most successful movie of Salman's career and also the second highest grosser movie of all time in Bollywood.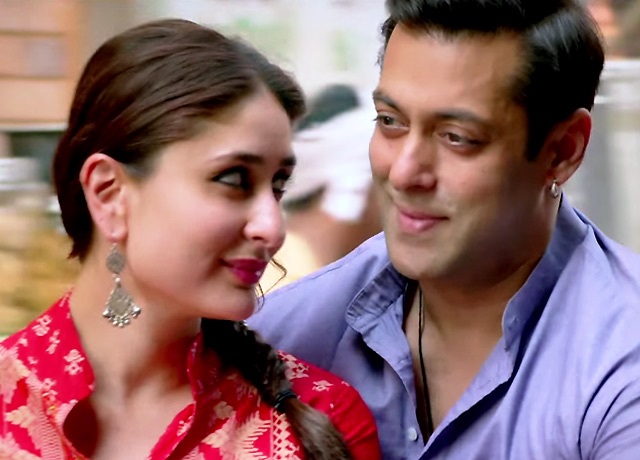 In its first three weeks, it was performed phenomenal and was done the business of total 302.31 crores that was included 184.62 crores of first week, 87.63 crores of the second week and 30.06 crores of third week. Everyone was having great expectations with the movie before its release, and it has performed far better than all the expectations. Received overwhelmed response all over the world, everyone loved the movie; especially the performance of Salman Khan & Harshaali Malhotra (the little Pakistani girl). In Pakistan also, the movie has received wonderful response from audience as it is the most positive Indian movie about their country Pakistan.
From its fourth week, Bajrangi Bhaijaan was started facing high drops in its business but still it was having hold on audience & screens. In the 4th week, the movie was done the business of 11.73 crores that was included 7.69 crores of weekend and 4.04 crores of weekdays. In its 5th week too, it was continued with slight slower pace than 4th week and minted the amount of 4.02 crores that includes 2.63 crores of weekend and rest 1.39 crores of weekdays. At the end of 5 weeks, the total collection of Bajrangi Bhaijaan is recorded as 318.06 crores at domestic box office.
| Box Office | Collection (India) |
| --- | --- |
| Day 1 | 27.25 Cr |
| Day 2 | 36.60 Cr |
| Day 3 | 38.75 Cr |
| Day 4 | 27.05 Cr |
| Day 5 | 21.40 Cr |
| Day 6 | 18.02 Cr |
| Day 7 | 15.55 Cr |
| Day 8 | 12.80 Cr |
| Day 9 | 19.25 Cr |
| Day 10 | 24.05 Cr |
| Day 11 | 9.30 Cr |
| Day 12 | 9.10 Cr |
| Day 13 | 7.10 Cr |
| Day 14 | 6.03 Cr |
| Day 15 | 4.11 Cr |
| Day 16 | 6.80 Cr |
| Day 17 | 9.07 Cr |
| Day 18 | 2.75 Cr |
| Day 19 | 2.63 Cr |
| Day 20 | 2.45 Cr |
| Day 21 | 2.25 Cr |
| Day 22 | 1.45 Cr |
| Day 23 | 2.73 Cr |
| Day 24 | 3.51 Cr |
| Day 25 | 1.15 Cr |
| Day 26 | 1.02 Cr |
| Day 27 | 0.96 Cr |
| Day 28 | 0.91 Cr |
| Day 29 | 0.67 Cr |
| Day 30 | 0.89 Cr |
| Day 31 | 1.07 Cr |
| Day 32 - Lifetime | 6.30 Cr |
| Total | 320.34 Cr |