More than a month ago released biggest blockbuster movie of the year Bajrangi Bhaijaan has completed the journey of 50 days at box office. The movie has registered number of records to its account meanwhile and become the most successful movie of Salman's career. From morning the hashtag #50DaysOfBajrangiBhaijaan was trending on Twitter, that shows the craze of fans towards the movie. Fans of Salman are still very much excited and creating huge buzz about it on social media.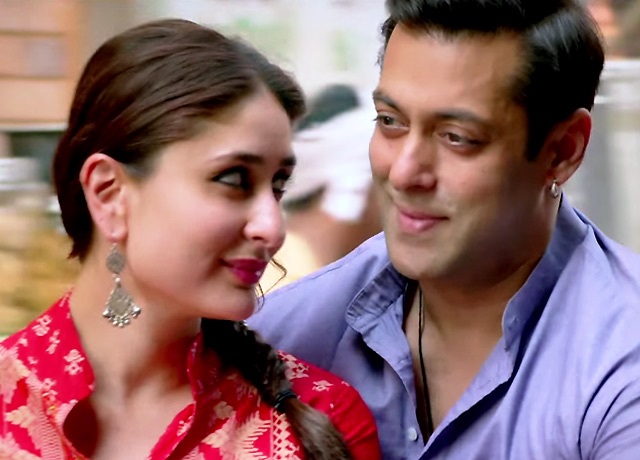 Bajrangi Bhaijaan received overwhelmed response from audience worldwide. It is already running over the mark of 600 crores at worldwide box office including its distribution shares. From Indian screens, the movie has done the business of total 320.34 crores till the end of its 7th week. Everyone appreciated the movie, especially the performance of little diva Harshaali Malhotra who played the role of Munni brilliantly.
In its first two weeks, Bajrangi Bhaijaan showed phenomenal performance. From its third week, its started loosing its pace but still managed to collect such massive total. In its 7 weeks, the movie minted the amount of 320.34 crores as domestic total, that includes 184.62 crores of 1st week, 87.63 crores of 2nd week, 30.06 crores of 3rd week, 11.73 crores of 4th week, 4.02 crores of 5th week, 1.56 crore of 6th week and rest 0.72 crore of 7th week.
Today is its 50th day of release and the movie has not recorded much occupancy. Bajrangi Bhaijaan has added approx. 4 lacs more to its total today.
| Box Office | Collection (India) |
| --- | --- |
| Day 1 | 27.25 Cr |
| Day 2 | 36.60 Cr |
| Day 3 | 38.75 Cr |
| Day 4 | 27.05 Cr |
| Day 5 | 21.40 Cr |
| Day 6 | 18.02 Cr |
| Day 7 | 15.55 Cr |
| Day 8 | 12.80 Cr |
| Day 9 | 19.25 Cr |
| Day 10 | 24.05 Cr |
| Day 11 | 9.30 Cr |
| Day 12 | 9.10 Cr |
| Day 13 | 7.10 Cr |
| Day 14 | 6.03 Cr |
| Day 15 | 4.11 Cr |
| Day 16 | 6.80 Cr |
| Day 17 | 9.07 Cr |
| Day 18 | 2.75 Cr |
| Day 19 | 2.63 Cr |
| Day 20 | 2.45 Cr |
| Day 21 | 2.25 Cr |
| Day 22 | 1.45 Cr |
| Day 23 | 2.73 Cr |
| Day 24 | 3.51 Cr |
| Day 25 | 1.15 Cr |
| Day 26 | 1.02 Cr |
| Day 27 | 0.96 Cr |
| Day 28 | 0.91 Cr |
| Day 29 | 0.67 Cr |
| Day 30 | 0.89 Cr |
| Day 31 | 1.07 Cr |
| Day 32 - Lifetime | 6.30 Cr |
| Total | 320.34 Cr |