Bhoothnath Returns Critics Reviews & Public Response
Bhootnath Returns is an Indian horror comedy film directed by Nitesh Tiwari and produced jointly by Bhushan Kumar, Krishnan Kumar and Ravi Chopra and Co-produced by Ajay kapoor. The film stars Amitabh Bacchan and Boman Irani in the lead roles. Sharukh Khan will play a supporting role in the film with Ranbir kapoor as the cameo.
Bhootnath Returns is a sequel to 2008's Bhootnath. The star cast is big as the movie casts some of the biggest stars of bollywood like Amitabh Bacchan. Mr. Bacchan has a wide popularity all over and an excellent acting skill. His dialogue delivery conveys every sense of emotional being. His acting gives movie its real meaning. A legendary actor he is and Nitesh Tiwari can be said to have a golden luck.
There could not have been a better day for this release. Enjoying a solo arrival this film does not face any competition at least in the first week of its release. Since the film is based on the elections, the film-makers may have to re-think about its strategies for release. If the movie is well made, it may make a huge sum in its first week.
Bhootnath is a kind of film that relies on family patronizing the film. The audience for this film will mainly focus around whole family rather than individuals or college crowd. This may add to a little lessening of the credits. Remember, even Bhootnath in 2008 did not have a great start. It eventually ended up making a total of 25 crores on the box office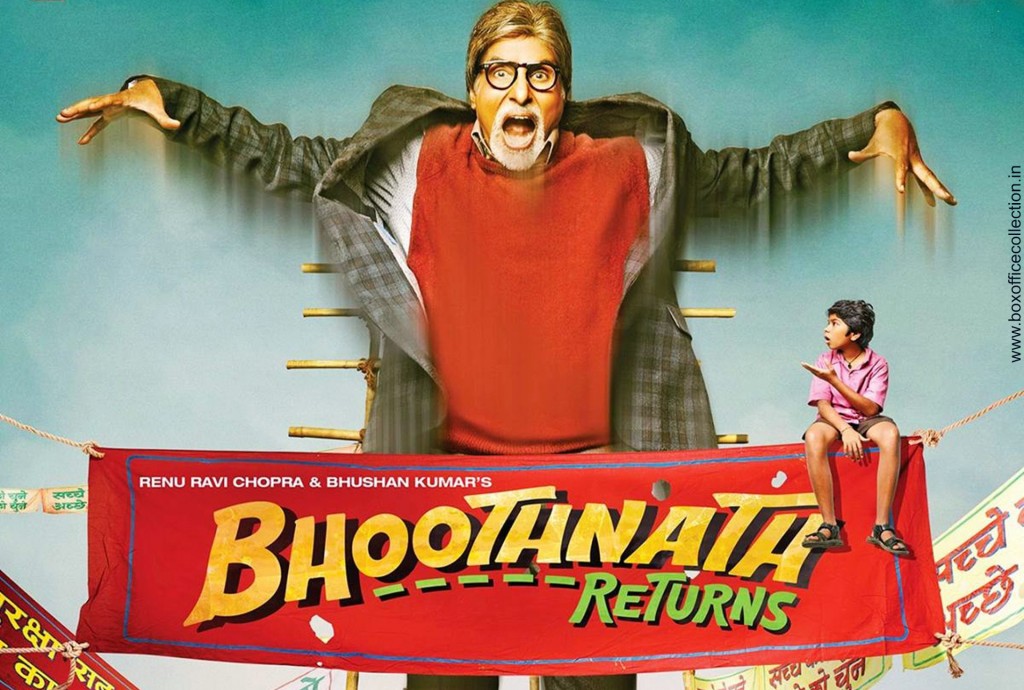 Bhoothnath Returns First Day Expected Collection
A collection of around 9 crores is expected on first day. And if the film is stable in its first week then huge profit can be conquered.
This time the directors are predicting a good income on the film.
The sequel is expected to attain more attention as the film showcases the political scenario.
To brief you about the film, this film mainly focuses on the election parameters. Boman Irani standing as a contender for the election and then there is another small kid in defend! But wait! Quite surprising isn't? Well the kid comes along with our Big B and supports him in the election. And the juggling between Boman and our Bhootnath goes on. Let us see of this really RETURN the total investment of the film .
The film is set to release on 11th April in theaters near you.