Neerja Vs Loveshhuda Clashes this Friday
Seems like Bollywood has become a platform for movie clashes every week or other. This Friday we are going to see another battle between two mid-budget movies. Neerja and LoveShhuda both are decent movies with different genres and factors. Looking over the box office hype before release, then Neerja is bit overlapping over LoveShhuda due to its good story and star power.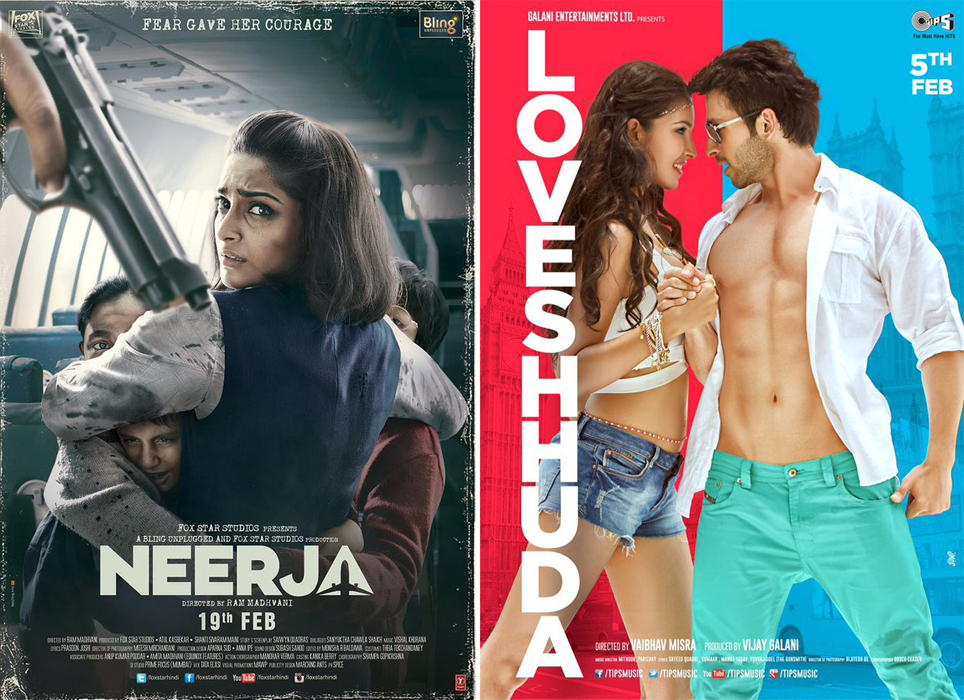 Taking the star powered movie first then Neerja is a true story based film and expected to get overwhelmed response like Airlift. It has better budget, star power, promotional value, and audience response owing to Sonam Kapoor in it who is more popular than the star cast of other opponent. Movie is predicted to go smooth and perform well during the first weekend.
Coming to other release, LoveShhuda is a quirky love story that features less popular cast and expected to get decent response like Sanam Teri Kasam. It hasn't been much promoted and the budget isn't that big either. Pre release hype is average and we can expect a decent fun and love story out of it. It won't perform that neck-to-neck against Neerja but nothing can be judged.
Both films have almost equal level normal hype among audience. One has strong content and other has good music. But we can't say anything until audience start reacting. Because last week we have noticed such results, highly star powered Fitoor lagged by Sanam Re. These days it is a trend over b-town that unexpected things happen. So you can't decide whether one movie will definitely rule other or stay behind.
Wait for tomorrow and you will see yourself what both movies are actually capable of and what is the status of battle going on.