27 Days Total Collection of Shivaay & Ae Dil Hai Mushkil (ADHM)
The box office battle, that was started on Diwali between the very much awaited movies Shivaay & Ae Dil Hai Mushkil has come to an end now. They could run few more weeks, but the cash problem that has raised in the country because of demonetization is the reason behind their pack-up in four weeks. Also the new releases have diverted major audience toward themselves.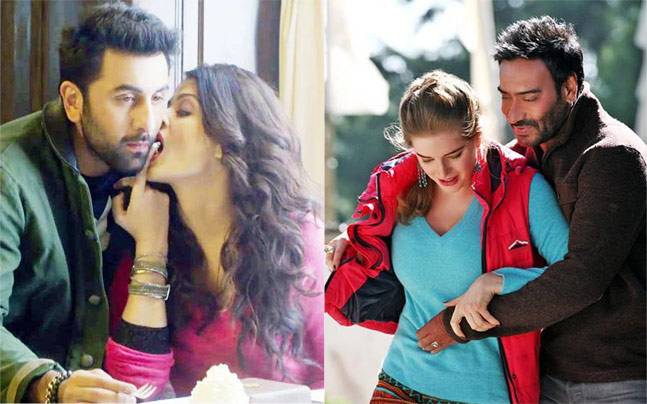 In early weeks, both the movies had witnessed overwhelmed response on box office and received positive reviews from critics as well as viewers. But the winner of this clash is Karan Johar's directorial Ae Dil Hai Mushkil, which is leading over the next from the very first day and has grossed over 230 crores across the globe.
Ranbir Kapoor starrer had raked the excellent business of 80.19 crores in the opening week and 24.67 crores in second week with almost steady performance. Whereas the Ajay Devgn starrer Shivaay recorded the business of 70.41 crores in the first and 22.99 crores in the second week.
Then in the third week, due to currency ban both offerings faced abrupt fall in their occupancy and registered the business of 5.35 crores and 4.75 crores respectively. On almost similar note, they completed the fourth weekend and added the amount of 1.13 crore & 0.90 crore respectively to their account.
Now once again, Shivaay & Ae Dil Hai Mushkil are running in weekdays and getting lower response than before. With usual drops, the romantic drama ADHM did the business of 0.20 crore on Monday & 0.19 crore on Tuesday, while Shivaay minted 0.18 crore on Monday & 0.18 crore on Tuesday.
Then on the next day i.e. Wednesday, both reported almost similar response as previous day and managed to collect the amount of 0.21 crore & 0.20 crore respectively.