Broken Horses Second Day Performance Report
This Friday a different language but native movie has released on box office along two other Bollywood theme movies named Broken Horses. The movie has been hyped much before its release but audience in India is now feeling that it they haven't find the film any better. The film has not shown any kind of decent growth on its second day and remained dull on most of the theatres by collecting just 0.66 crore* on its second day of release. Even the weekend time could not help the film in gaining public attention to expected mark.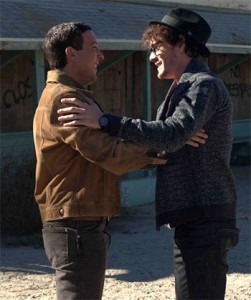 Still it is gaining good word of mouth in many places overseas and is expected to earn a good amount there but on box office the occupancy is very low and performance is below average. Film has not got any such big point in its favor to make it a super successful film here or any biggie of this month but still due to its good script and acting, it has received nice audience response outside India.
Talking about the public response for Broken Horses then it has not any seen any impressive feedback from the viewers. The film does not features any known faces in the main lead roles in a totally English way dramatized story hence Indian audience did not connected much with it. Being a well directed and promoted film but lacking star power, it performed averagely on day two also here.
Saturday being weekend time opened with low figures and crowd due to audience not so high attachment with other films in options. But tomorrow with Sunday film might get bit better figures than past two days.
Tomorrow being the main weekend time can bring it some good figures to cover some cost and lessen the chances of getting a big loss in India. Though it has not been made on a big cost but still it needs to buck up and gain some speed.