Current Teega 1 Week Box Office Collection
After getting super response from the first day of its release, Manchu Manoj starrer 'Current Teega' got favorable status. We know that this Telugu movie was released in less number of screens than other biggies of the region even then; Current Teega is going to create good records in many areas in AP by its decent performance throughout the first week. Film has taken a fantastic opening at the Andhra Pradesh box office.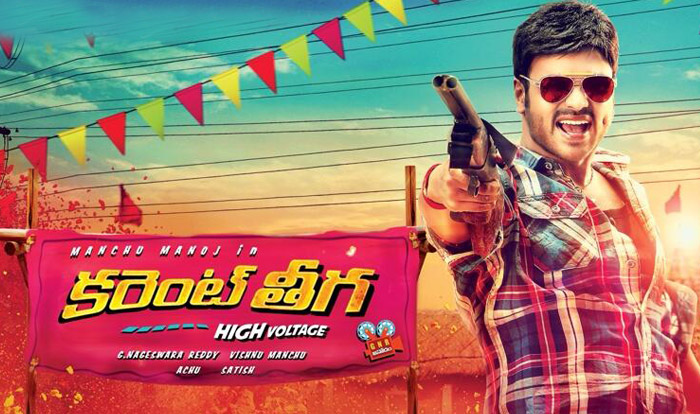 Current Teega, which released on last Friday i.e. 31st October 2014, received positive feedback from critics as well as the audience. The film took nice opening on the first day of its release, with most shows filled with packed houses. Though Current Teega is termed as a typical drama, the twists and the commercial elements in the film seem to have attracted the audience on its seventh day too.
Current Teega has taken the good spot in the list of films with positive acclamation in the recent months. This action-packed entertainer has surpassed many films' collection. Current Teega has opened well on its seventh day as well, with morning shows reporting around 40% in big centers. The film was expected to have a strong one week performance in Andhra Pradesh and it did so by collecting around 0.55 Crore* on Thursday, now the total one week business of the movie is approx. 11 Crores* in India.
As the weekend will begin from tomorrow hence Current Teega is expected to post a good total at the end of its first week and is likely to be a commercial hit in Manchu Manoj's career. Though with the another week after the weekend film is likely to face non favorable response from the viewers.