SRK-Kajol's Dilwale Domestic Box Office Collection
Rohit Shetty's directorial last month released action-comedy movie Dilwale has completed its one month journey at box office. The movie has received almost positive response from audience across the country as well as in overseas. Most of the critics have reviewed it with positive comments and showed thumbs to it. Even though it slowed down so early and unexpectedly lagged behind adjacent release Bajirao Mastani. Due to its huge pre-release hype among audience, Dilwale was started on an excellent note but abruptly lost all its pace with the end of first week.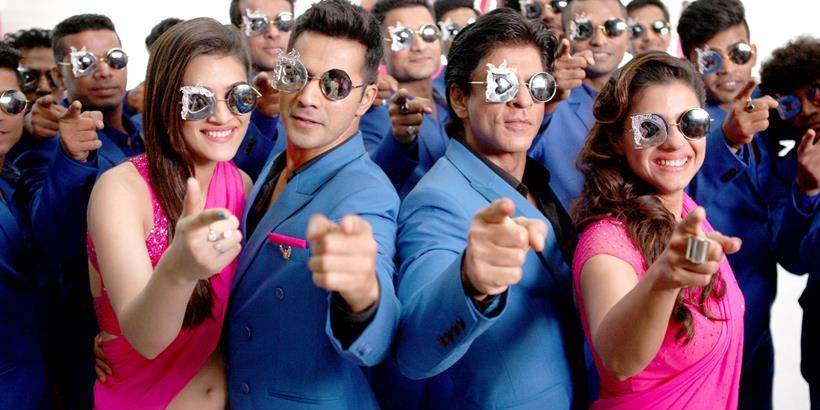 In the opening week, it scored higher business than Bajirao Mastani but the opposite one received more appreciation than it. As a result, major portion of audience was get diverted to Sanjay Leela Bhansali's magnum opus Bajirao Mastani and Dilwale was started getting low occupancy in theaters. In last four weeks, it has raked the business of total 148.72 crores from India, that includes 102.65 crores of first week, 32.56 crores of second week, 11.47 crores of third week and 2.04 crores of fourth week. As per reports, from overseas screens the movie has collected over 168 crores and grossed near about 400 crores worldwide including all shares.
Now SRK-Kajol's starrer Dilwale is running in the fifth weekend and getting very low business figures at domestic box office. On its fifth Friday, it has recorded very less amount of 0.12 crore* as its 29th day collection. With these figures total of the movie on Indian screens has become 148.84 crores*. On Saturday being partial holiday, it has received slightly better than previous day and collected o.16 crore* as its 30th day collection. On Sunday being holiday Dilwale has witnessed little more and add near about 0.19 crore*.
Read: 'Bajirao Mastani' One Month Total Box Office Collection Report
| Box Office | Collection (India) |
| --- | --- |
| Day 1 | 21 Cr |
| Day 2 | 20.09 Cr |
| Day 3 | 24 Cr |
| Day 4 | 10.09 Cr |
| Day 5 | 9.42 Cr |
| Day 6 | 8.79 Cr |
| Day 7 | 9.26 Cr |
| Day 8 | 8.11 Cr |
| Day 9 | 6 Cr |
| Day 10 | 7.12 Cr |
| Day 11 | 2.70 Cr |
| Day 12 | 3.12 Cr |
| Day 13 | 3.13 Cr |
| Day 14 | 2.38 Cr |
| Day 15 | 3.41 Cr |
| Day 16 | 1.90 Cr |
| Day 17 | 2.40 Cr |
| Day 18 | 1.13 Cr |
| Day 19 | 1.02 Cr |
| Day 20 | 0.83 Cr |
| Day 21 | 0.78 Cr |
| Day 22 | 0.41 Cr |
| Day 23 | 0.45 Cr |
| Day 24 | 0.48 Cr |
| Day 25 | 0.20 Cr |
| Day 26 | 0.17 Cr |
| Day 27 | 0.15 Cr |
| Day 28 | 0.18 Cr |
| Total | 148.72 Cr |