Dolly Ki Doli Movie 5th Day Response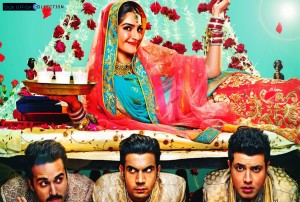 Dolly Ki Doli which is the latest Bollywood romantic film is running average on screens. Today is the fifth day of release for this film and total figures collected by it are normal. The film has not got too high star power or any specific element in it to attract the viewers but still it nice music and light story has entertained many viewers.
Starring beautiful Sonam Kapoor with male leads followed, this film has collected ordinary earnings in the first weekdays. It is a watchable flick with decent story suitable to be watched by any age audience and that is why family audience enjoyed this film more than the youngsters who now are more inclined towards Baby. Film went well in starting days now that the weekdays have started, film is suffering quite much each day.
Dolly Ki Doli Tuesday Collection
Supportive star casts have also done nice performance providing good tinge to the film. This contributed some better income for the film on marginal level. By the end of Tuesday, Dolly Ki Doli movie fifth day collection is around 1.52 Crore. Film is running decently and expected to make its survival in the weekdays so mark a good first week business on big screen.
It has got mixed response from those public who have watched the film but for those who are planning to go for a movie, film has not been able to attract them high enough. Also the movie did not releases on much higher number of screens thereby overall collections were not far considerable. Very obviously the film makers will be repenting to share the release screens with Baby which now is turning big loss to it.