Dolly Ki Doli 1 Week Performance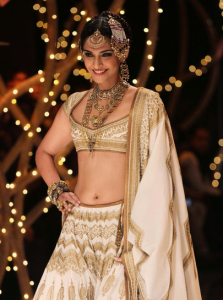 Dolly Ki Doli one of the latest release among the last Friday, has done a decent job in making business. Film has been beaten by Baby as the top grossing movie at the box office this Friday. Content of the movie is too entertaining and is more suitable for single screens. This contrast with the fact that Sonam is a multiplex star trade is calling it class masala something which is unable to decide which segment it wants to cater to romance, comedy or con.
After Khoobsurat, lot was expected from Sonam but the audience did not seem to like Dolly Ki Doli much. Audience has not gone much to view her performance this time in movie and the occupancy was even lower yesterday.  Today it has completed its one week journey on box office decently and the film's business in the seven days has been just below average.
Dolly Ki Doli Thursday Collection
Among the two releases, Dolly Ki Doli was the average one however still its business chart is decent enough. Baby took lead all over this entire week. Seventh day box office collection of Dolly Ki Doli is around 0.80 Crore* which is low for the health of the film for entering in second week. On the other hand, Baby is still going strong at the box-office. Total first week collection of film stands at 18.66 Crores including 7th day as well but is still low.
The film added other Crores to its collection today and is set to cover its cost as soon as possible. In the coming few days, the film is certain to get lower performance and response wise. At the end we can only say that film is not totally a flop but yes it has drowned expectations of the audience and critics after pretty high hopes.