Dolly Ki Doli 2nd Day Response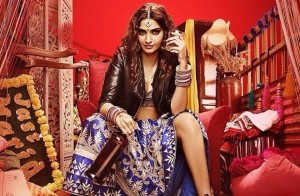 The latest comedy film of Bollywood named
Dolly Ki Doli
is being welcomed by the audience only averagely. This film released yesterday on big screen along with other big competition Baby and thus has not managed to make its own place. Though the opening day was not a blast but the second day has come bit better than the first due to weekend time and also bit families interested in it.
After a short break Sonam Kapoor is back again with a quite similar look but new story with this flick. Audience is happy with the performance of Sonam Kapoor but on the whole movie is averagely entertaining in bits and parts. Audience has compared film quite low in entertainment factor to Baby which is leading the screens right now. Second day of Dolly Ki Doli went decent and it collected better income than yesterday but not much impressive as expected.
Dolly Ki Doli Saturday Collection
Movie has got eye catching music with amazing songs and that is what attracting few viewers along with Sonam Kapoor cute looks and character in the film. Songs like Baba Ji Ka Thullu and PHATTE Tak Nachna have entertained the audience too much and they kept whistling throughout these songs. Story is also nice and light so overall the film is a decent package to watch out.
Total second day performance is good and the income stands at 3.44 Crores. Dolly Ki Doli being not an offbeat movie falls in the category of movies loved by the public. But even after that film is lagging behind largely and Baby is affecting its weekend performance adversely continuously.