Dolly Ki Doli Releasing on 23 Jan 2015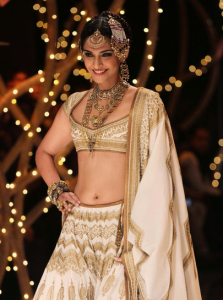 Upcoming movie
Dolly Ki Doli
is all set to hit the silver screens this Friday tomorrow. Based on the story of a con girl, film is full of humor, comedy, drama and the entertaining masala in it. Sonam Kapoor, who was last seen in the not so popular film Khoobsurat, is playing a lead role in this film. Other important characters will be played by Pulkit Samrat, Rajkummar Rao and Varun. Apart from all these, Archana Puran Singh will be seen paying important role in flick giving it more high dose of laughter for the viewers.
Budget
Film is being promoted nicely nowadays on different platforms and this shows that it has got a good face value among the public. As per the sources, reports reveal that Dolly Ki Doli has been made on a medium budget due to only Sonam Kapoor being a popular star else if ant superstar would have been playing as a lead opposite her then the budget would have surely increased owing to fees. Till now, the revealed budget of this forthcoming film is around 25 Crores.
Screens
Budget being medium, Dolly Ki Doli is riding low on the audience response before the release due to the same day of release for Baby and it has made a low image of excitement in the eyes of public. Akshay Kumar's presence opposite this one and the number of screens being higher in comparison to this has led a negative effect on it. Anyhow film will be released on decent number of screens and this will automatically affect the income and performance of flick bit positively. Total numbers of screens shared by Dolly Ki Doli as per the reports are 1500+.
Film is expected to get a normal response on box office and both the factors budget and screens are being estimated to turn quite against favor of this comedy drama film.