Dum Laga Ke Haisha 3rd Friday Performance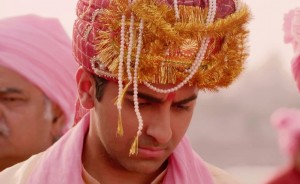 Recent romantic comedy movie named
Dum Laga Ke Haisha
was released on decent number of screens in the end of last month i.e. on 27 February. The film was not promoted much anywhere & not even released widely thus it did not got great publicity but still received nice response from viewers due to its funny story and simple sweet chemistry plus script.  By now it has crossed 2 weeks for the film since its release and it has managed to get average occupancy on this Friday too i.e. the 15th day of the film.
In total 15 days journey at the box office it has gained ordinary collections and pubic occupancy. First week was best among the total journey of Dum Laga Ke Haisha. It earned good income despite of non popular star cast and only Ayushman as the main lead of the film. Today in the Friday morning the film registered not so favorable occupancy due to presence of latest flick NH10.
Dum Laga Ke Haisha 15th Day Box Office Collection
Film has gained its production cost & now the film is running in sole profit. Today is the 15th day of release and the film has again picked up a bit and managed to earn around 0.62 crore by today. Though it has suffered a lot first due to NH10 & secondly due to 2 week already gone, the interesting fact is that Dum Laga Ke Haisha is still surviving on box office even after that.
It has still got audience who are up to a bit interested in watching it resulting in some income for the film after 2 weeks too. This weekend the film might gross some decent figures into its account and we do not expect it to survive after the third week.
Check: Dum Laga Ke Haisha 2 Weeks Total Collection