Ek Paheli Leela Expected First Day Collection
This week Bollywood seems to be experiencing once again a good clash together on same day with popular banners on them. Tomorrow there will be 2 films released on big screen among them one being Ek Paheli Leela. Ek Paheli Leela is the latest romantic musical thriller movie set around the love story of a girl with double character and 2 births. What is her actual past, what happens when she and her lover come to find it and how they tackle their rivals is the main theme of the film. Film features known and star powered name in the lead hence of Sunny Leone hence high excitement is expected to be seen in theatres.
Though other competitor is also expected to run well anyhow the film might manage to find good number of viewers interested in watching it bit lesser than the other one. Film has been released on decent number of screens so it will support its opening day performance making its first day expected collection 3-4 crores* and quite good to see.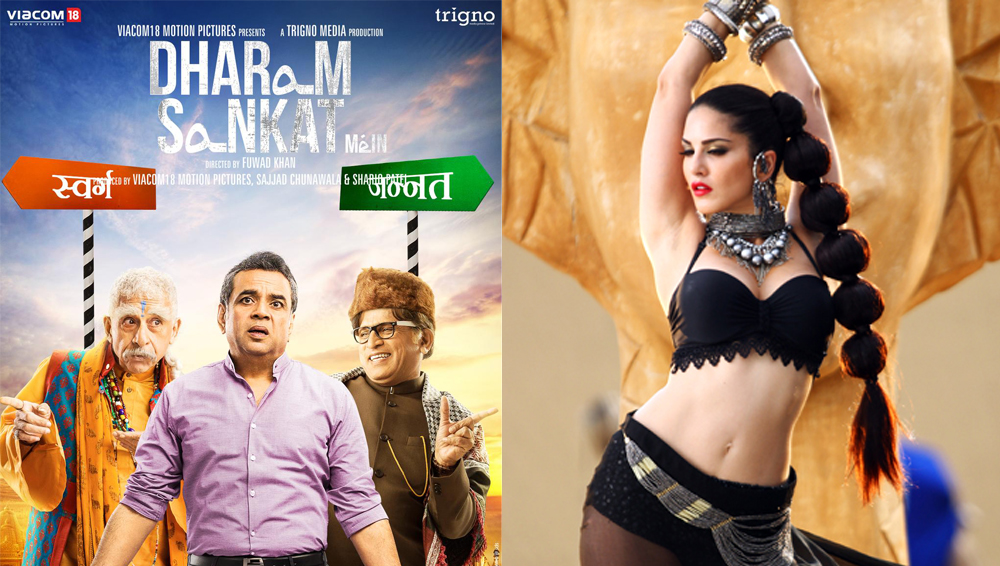 Dharam Sankat Mein Expected First Day Collection
Other buzzed Bollywood movie that will hit the theatres tomorrow is Dharam Sankat Mein. The film as indicated by its unique title pivots around the story of man trying to know his exact religion and past, present or future accordingly. First day income of Dharam Sankat Mein is expected to be around 3-4.5 crores*.
Film is quite funny and humor dose as per the reviews of the viewers who have watched its trailer by now and also as per critic's reviews. On the whole, film has got more favorable point towards it than Ek Paheli Leela and expected to perform better on screens in real.
Audience will prefer Ek Paheli Leela or Dharam Sankat Mein? >> Read Report