Entertainment Movie Premiere Response
Earlier titled as Its Entertainment and then got changed, the new upcoming Bollywood comedy movie Entertainment is releasing this Friday on the big screen. Though there is only one day left in the official release of the film but the premiere of this wonderful movie has been launched today. Starring the comedy specialist actor Akshay Kumar along with Tamannaah Bhatia the film is a total fun and comedy package. Today the premiere of Entertainment was launched and the response of the celebrities towards the film was very good. Most of the celebrities of Bollywood who were present in the premiere found the film too interesting and excellent comedy. Many of them have given good remarks about the film that Entertainment is a fine comedy movie after a long time. Some even said that they loved a comedy movie like that and it is a fantastic dose of laughter for all the viewers who would be watching it finally on its official release. Entertainment has received positive approach from the Bollywood celebrities and now very soon we will know the actual audience response too.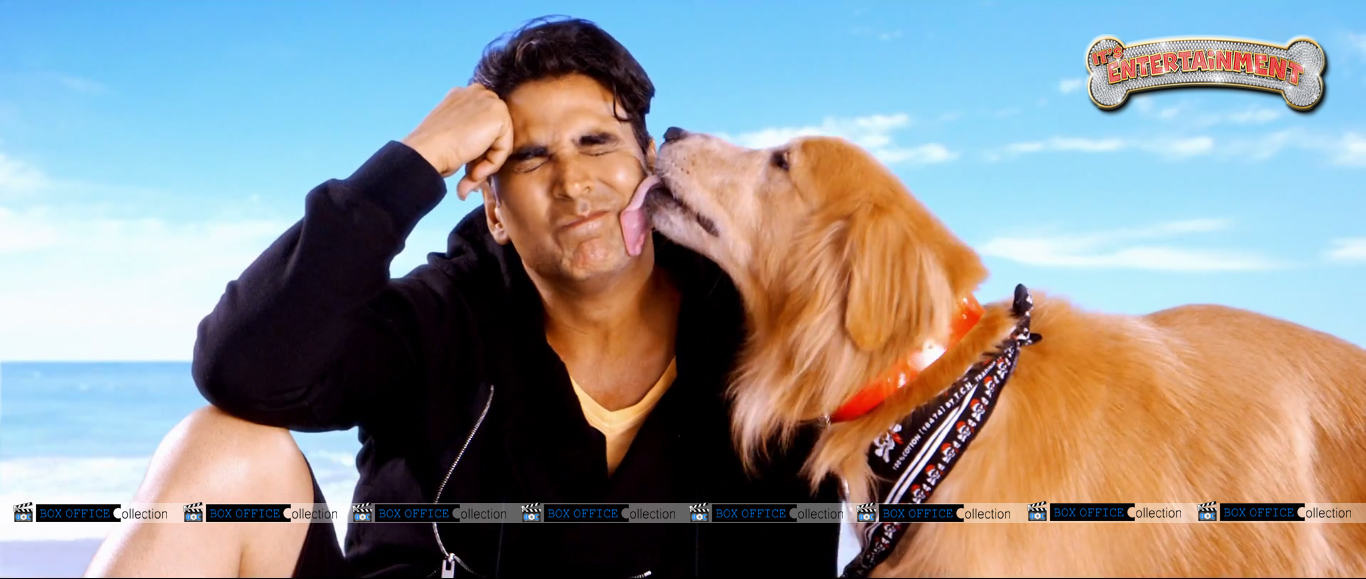 Entertainment Pre Release Performance
Beside the interesting star cast of Akshay Kumar and Tamannaah Bhatia, the story is very entertaining because in this movie you will see a dog which is real hero of this movie. Whole story revolves around him and being a speechless animal still the dog has provided so much humor and laughter to the film.  This movie is directed by 'Sajid-Farhad' and this is first movie which he made. Alike the reviews and premiere response of the Bollywood celebrities, pre release performance of Entertainment is outstanding among the audience too.  The film is on the talk of the town these days and after the launch of premiere now the actual audience is more excited than before. Positive premiere response from the celebs and mind blowing pre release hype and excitement among the audience are both indicating a good start and favorable way for Entertainment on box office.