Box Office Collection: Avengers 2 Vs Fast & Furious 7
Talking about the releases this month then we comes to know two superb movies named – Avengers 2 (upcoming) and Fast & Furious 7 (released). Let's first discuss these movies performances individually for better understanding of their public responses and box office collection.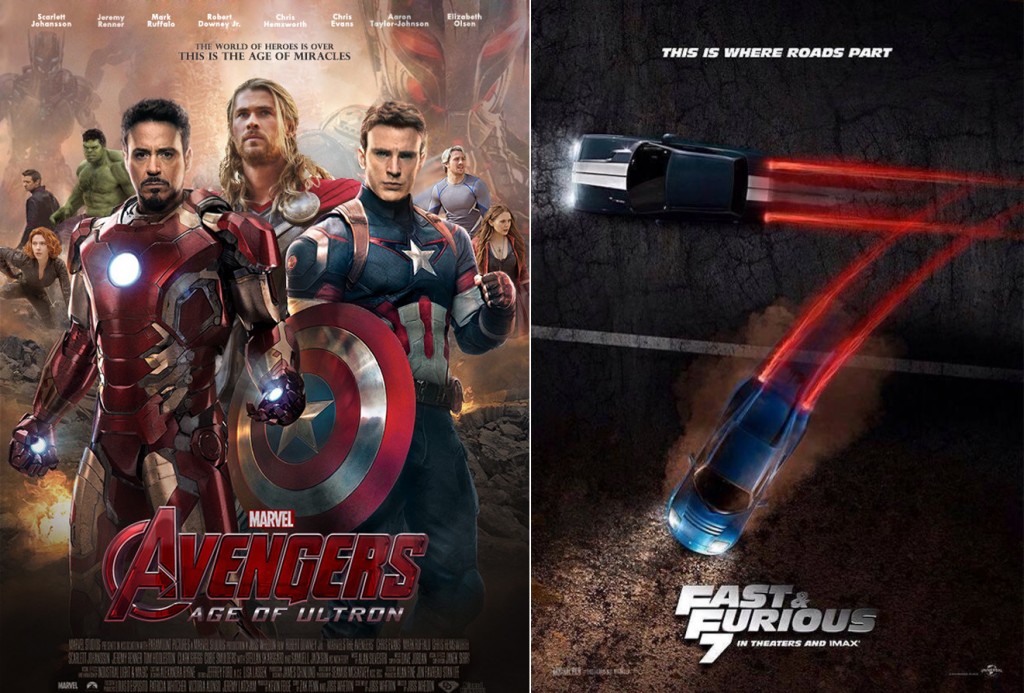 Fast & Furious 7- We all know that the recent Hollywood biggie Fast & Furious 7 had received fantastic response and surpassed all the records at the Indian box office. This on and on action based film became highest grosser of the Hollywood doing business of more than 100 crores in India. Starring many super star names, this film stood as big blockbuster of all the time. Made on a high cost and released on high number of screens across the world in different languages, Fast & Furious 7 has set a benchmark for the coming Hollywood biggie Avengers: Age of Ultron.
Avengers 2- On the other hand, currently Marvel Studios is back again with another super awaited sci-fi film that will hit the screens in India too this Friday. Avengers Age of Ultron is another super high budget and widely promoted Hollywood film releasing worldwide with not the same response as Fast & Furious 7 had but almost similar craze everywhere & in India too.
Despite of high records of Fast & Furious 7 in past weeks, Avengers: Age of Ultron has managed to maintain the pre release buzz well and sustain its momentum at the box office before the official release. Armed with positive word of mouth, film is expected to compete but not much likely to cross the lifetime collection of Fast & Furious 7. The reason is that Fast & Furious 7 was an action thriller movie whereas Avengers 2 is a sci-fi genre and audience was undoubtedly seen crazier for Fast & Furious 7 due to many reasons. The thriller content, high dose of action and overall a blockbuster entertainer factor supported it well enough. It was the last installment of Fast & Furious series as its lead star Paul Walker died in an road accident; this may also the reason for such outstanding response and love of audience towards the movie.
If we compare the performance of pre release response and performance of both these movies then Fast & Furious 7 seems to be leading the race. Audience has given much positive and favorable response towards it than Avengers 2 but the craze is also quite similar for this upcoming film and might it also do the same record business here in India.