Filmistaan Movie Critics Review
Award winning film Filmistaan is releasing in India tomorrow along with other Bollywood films. This film was screened at the Busan International Film Festival, the Mumbai Film Festival and the International Film Festival of Kerala and every where it won The Silver Crow Pheasant Award for Best Debut. This film is written and directed by Nitin Kakkar this film is 2013 hit movie. Producers of the film are Shyam Shroff, Balkrishna Shroff, Subhash Chaudary, Shaila Tanna, and Siddharth Roy Kapoor. There are so many producers for this film jointly. Critics have judged this flick on the basis of different points, firstly the story of the movie which is the backbone. The story is very interesting the lead actor in the film is playing the character of a struggling actor Whenever he gives any audition he was thrown out of it due to his poor acting at last he decide goes with an American crew to remote areas in Rajasthan to work on a documentary. There he was kidnapped by terrorists. Story has been depicted well and the other point id performance, which is also very outstanding by the lead. On the whole Filmistaan stands suitable on critics reviews and expectations.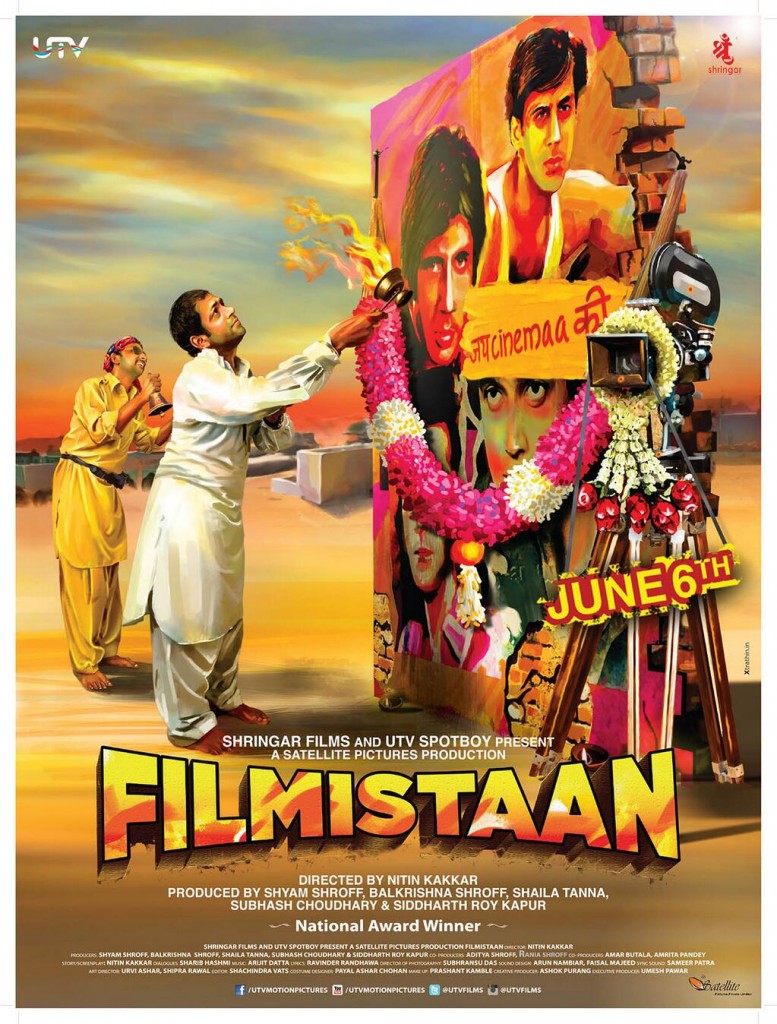 Filmistaan Expected First Day Collection
Concurrently, director Nitin Kakkar brings to the fore the thorny issue of terrorism and how the common man in Pakistan too desires peace and harmony. Steering clear of sermons and shunning jingoism, Kakkar presents a tale that's truly remarkable in every sense. Filmistaan has won accolades across the globe, besides winning the National Award for best feature film in Hindi, and you strongly feel the praises, rave reviews and awards most deserve in this case. Therefore we can easily expect the opening of Filmistaan to be much better and competing with Akshay Kumar's Holiday
. Opening Day Collection of
Filmistaan
is being predicted to run between
5-5.5 Crore
s and the total lifetime business may cross 50 Crores if the audience neglects just one drawback- star power.