Zid 1st Day Performance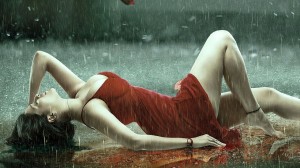 Much publicized and promoted, the thriller script based Bollywood film Zid
has also released today on box office along with the awaited
Ungli
and other one
Zed Plus
. Being quite a much hyped movie this weekend, film is based on the story of an artist psycho thriller, romance and suspense. It is a debut film for the lead star cast featuring Sharma and Barbie Handa. Due to nicely promoted and huge hypes regarding the flick owing to its bold story and chemistry between the leads; it has got good response as expected from it.
Talking about the first day business then we can clearly conclude that not too much can be expected out of this movie due to less star powered star cast or lack of sophisticated name associated with it. Also the lack of any entertaining element in the movie is turning out to be serious obstacle in its way for making business on box office though as a debut film it is good enough.
Zid Friday Collection Report
We saw on the first day i.e. today that almost 50% of the audiences were snatched out by Ungli and some by Zed Plus so rush or excitement wise Zid could not get too high income but still it crossed Zed Plus. This fact is also not unknown that collections are not everything. Film was much approached by many or says especially the teens & youth audiences for its deep story and hot chemistry. All this resulted in overall First day collection of film to be 2.82 Crores which is average.
Zid is a watchable movie with good and authentic thriller performances and characters but not meant for family time. Due to lack of fan following of the new stars; overall income of the film was average on first day but it is capable of getting increased attention from the viewers in the coming days of the weekend.