The latest thriller Hindi movie Drishyam has released today on box office with good hype among audience. Fans of Ajay Devgn were looking very much excited to watch the movie on first day. From last few weeks only romantic, comedy and drama movies were releasing, so the release of a thriller movie is like a refresher for Bollywood lovers. Everyone welcomed Drishyam with a good response and very positive reviews. Audience as well as most of the critics are in favor of the movie. Everyone appreciating Ajay & Tabu for their wonderful performance in the movie.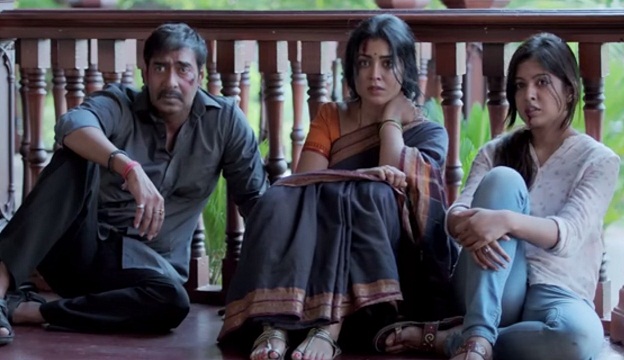 As per audience, Drishyam is a must watch movie and having many interesting sequences mean while. It is based on the story of a middle class family which get accused in the murder case of a guy. Movie revolves around the same scenario and its last 30 minutes are the best. In simple words, Drishyam is a perfect combo of suspense & thriller with good story.
On its opening day at box office, Drishyam started with an average occupancy for morning shows but later on experienced little increment and closed with  decent performance. The movie has received many positive comments but didn't get much high response in terms of business as everyone was expecting before its release. On Friday it has done the business of around 8.50 crores from 2365 screens in India, including 50 lacs of Thursday's paid premieres. It is definite that the movie will take growth from tomorrow being weekend and due to the positive reviews coming out.