Tomorrow Land First Day Collection in India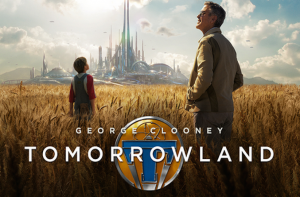 After seeing so many blockbuster and successful
Hollywood
movies in the recent months like
Fast & Furious 7
,
Avengers: Age of Ultron
etc, another international movie has hit the Indian theaters today named
Tomorrow Land
– A World Beyond in the United Kingdom. This science fiction cum mystery adventure movie has been directed by Brad Bird and produced by Bird and Damon Lindelof. Being a science fiction genre, it is obvious that it was to be released in India as Indian audience always lovers such topics. But due to not much promotion of this movie in India it could collect lesser income and closed first day at
4.5 crores*
.
Though this much amount did also not bad or low but if it would have been publicized among the Indian audience well then the figures would have been much more than this. Anyways the graph is not at all bad and is expected to rise in this weekend time.
Tomorrow Land Opening Day Performance in India
Star cast of Tomorrow Land is quite wide and features George Clooney, Britt Robertson, Hugh Laurie, Raffey Cassidy, Thomas Robinson, Kathryn Hahn, Tim McGraw, Keegan-Michael Key, and Judy Greer. Story of the movie is very adventurous and suitable for all age group audience and especially a good treat for kids & families this vacation season. Opening day performance of movie in India is good but not outstanding.
Total collections of this movie overseas are fantastic and Indian collections cannot be compared with the exact figures as this movie has done supremely well outside India. But as Hollywood movies are appreciated a lot in India especially horror, science fiction and superhero movies, thereby, Tomorrow Land is expected to get a good response from the Indian public in this weekend. Availability of other good movies from Bollywood and other Indian streams might pose good threat to post weekend performance of this Hollywood release.