Today along with India's biggest movie Baahubali, two more movies from Bollywood are going to be released. We can say its a suicidal attempt for both the movies- I Love NY & Thoda Lutf Thoda Ishq.
I Love NY
I Love NY, the latest romantic comedy Bollywood movie directed by Radhika Rao & Vinay Sapru and produced by Bhushan Kumar & Krishan Kumar under the banner of Super Cassettes Industries Ltd. The movie is starring Sunny Deol & Kangana Ranaut in lead roles. I love NY was initially scheduled to be released in year 2013 but because of number of delays it has released now.
Whereas adjacent release Baahubali is having great hype among audience, I Love NY is very less promoted movie. There is no expectations with it to perform better on its opening day. Even the trailer of the movie wasn't received any impressive response from audience. Only Kangana Ranaut is the reason which can attract audience towards the movie. The previous hits of Kangana made her one of the finest actress in Bollywood.
As per the reports, I Love NY is expected to take below average start on its first day. The movie is expected to collection around 1 crore* as its first day collection from Indian screens.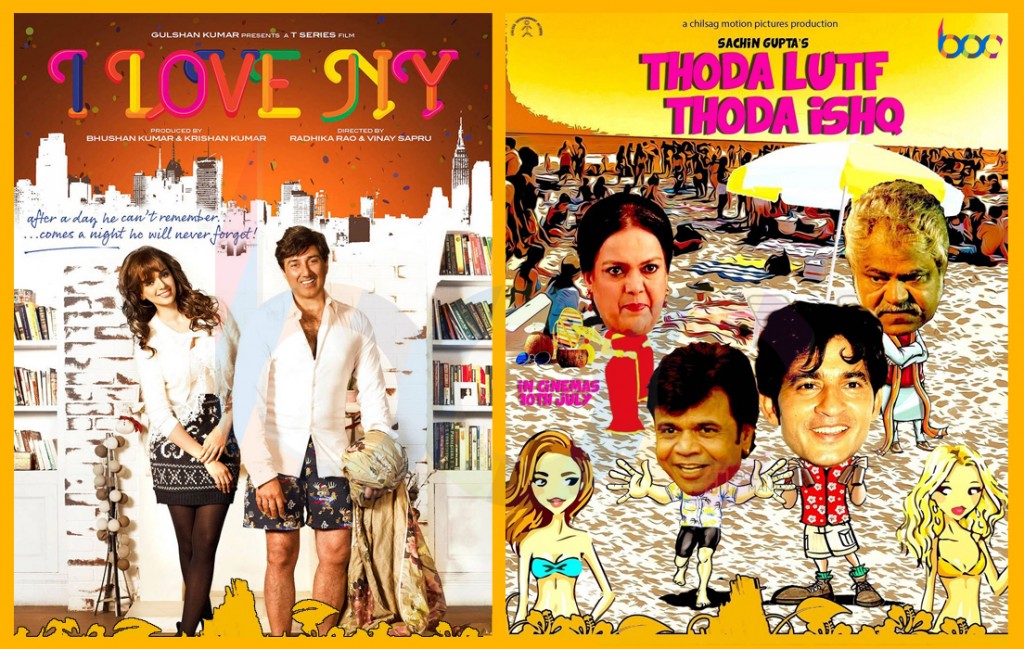 Thoda Lutf Thoda Ishq
The another comedy drama Hindi movie Thoda Lutf Thoda Ishq has also released today. The movie is having any good hype among audience. It is directed and produced by Sachin Gupta and co-produced by Bharat Bansal and Vivek Yadav under the banner of Chilsag Chillies. Thoda Lutf Thoda Ishq is featuring Hiten Tejwani, Rajpal Yadav, Sanjay Mishra etc in lead roles, its based revolves around two nothing for good boys who are desperate to get job and girls in their life.
In clear words, it is small budget comedy movie which can be at home only. To watch it on big screen is just waste of time and money. The movie is not expected to even survive at box office, because it having a giant competitor Baahubali in race. As per the prediction report, the first day collection of Thoda Lutf Thoda Ishq is expected to be around 0.15 – 0.20 crore*.