Gabbar Is Back & Piku Total Collection
Released at the beginning of month and yesterday being end, Gabbar Is Back has completed its 1 month journey on box office. It was released on 1 May 2015 with a very strong word of mouth and much hype in media. Featuring talented and well known star cast which all are established names of Indian film industry; the movie received great opening and response from the audience in its opening time. Now that it is in its end, total 30th day collection was 0.09 Crore* making its 1 month aggregate to 86.75 Crores* from Indian screens.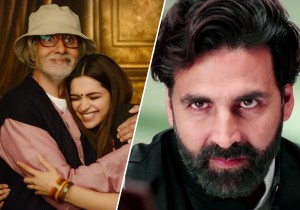 Considering the box office collection figures, it was a solo release so first week proved most beneficial and profitable for movie. Being a drama cum action movie audience enjoyed it thoroughly and even till now there were shows of Gabbar Is Back going on in the cinema halls and theaters which is a great compliment for it.
After release of new movie in its second week- Piku, the newer one continued its collections on box office. Piku has been showing great performance to us in 3 weeks and now it is running for the 4th week. However the figures wet down by each day but the collections on the whole are quite good and decent. Yesterday being its 23rd day of working it collected around 0.75 Crore.
The movie picked up much better in the later days but third week box office collections fell on box office due to release of the much buzzed and hit movie Tanu Weds Manu Returns which is ruling the screens everywhere right now. It is the last expected week for Piku that is its fourth week of release.
Fourth week collections of this sweet drama movie is expected to be least in its record but running nicely till now is an accolade in itself. Thus total box office collections of Piku are expected to be around much better in spite of not being a biggie or too much hyped one.