'Gabbar Is Back' 1st Weekend Expected Total Collection
The upcoming Bollywood action entertainer Gabbar Is Back which is in huge cloud of attraction and discussions nowadays marks third action blaster film of the Bollywood Khiladi Akshay Kumar in as totally different and interesting character of Gabbar after Holiday & Baby. According to the pre-release reviews of box office experts, the film is expected to do high performance this year and it is all ready to set a new trend at box office by earning hilarious figures in its first weekend. Expected box office report of Gabbar Is Back is filled with high hopes and let see how the film actually does when it gets released tomorrow.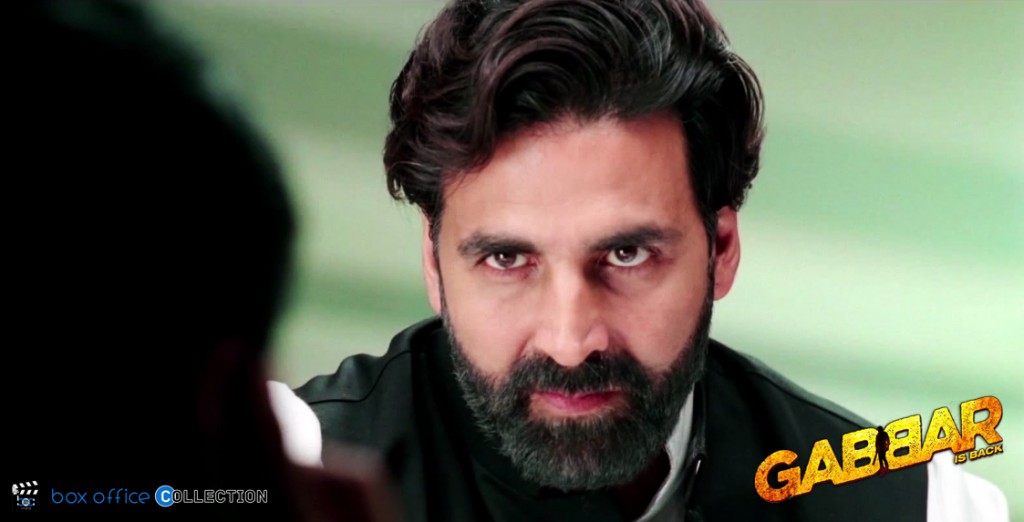 Opening Day Expected Collection of Gabbar Is Back
Talking about the first weekend business then we come to the opening day first of all. Being such an awaited and hyped movie of this year the film is expected to gross nice collections on its first day of release. Trade analysts and critics suggest that the first day box office collection is going to be in the range of between 11-12 crores*. No Bollywood movie till now this year has come near to such a big opening except Akshay's  own previous film Baby.
Second Day Expected Collection of Gabbar Is Back
After the first day, here comes the expected response on the second day of release. If first day reveals the aforesaid response then the analysis suggests that the second day  or Saturday box office collection might be around 11.5-12.5 crores* showing a good growth in the occupancy and income as well owing to the weekend time.
Third Day Expected Collection of Gabbar Is Back
As if the first two days will show such a fantastic collection then it is very obvious that the third day is going to be the highest among the first weekend due to third day i.e. Sunday being a holiday. Box office earning of movie on Sunday expected to be the highest and the figures can be as high as between 14-14.5 crores*.
Well at the concluding point, all is to be left upon the actual performance of the film on Friday. But as per the box office reports and expected results, it is being said that movie will cover up most part of its budget or production cost in just one week among which first weekend is being expected to make 36-39 crores*. Infact, Gabbar Is Back  has already made 40 crores with its theatrical rights.
Also Read: Gabbar Is Back Lifetime Business Prediction