Hamari Adhuri Kahani, the emotional drama Hindi movie has almost completed its 3 weeks at box office. The movie was having good pre-release buzz but even after this it didn't performed well. It was totally a hard luck for the team, because the movie was released at the time when previous release Dil Dhadakne Do was performing better which hampered it first week performance. From its second week ABCD 2 got released and acquired almost all single screens. Due to this Hamari Adhuri Kahani didn't got space to perform.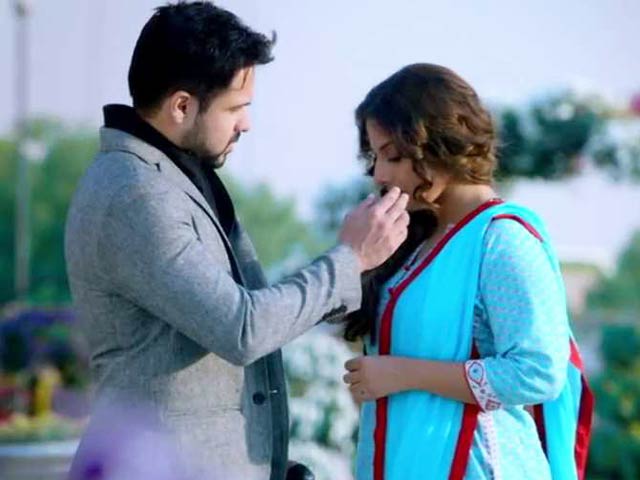 The second negative point for the movie was audience high expectations. Due to association of director Mohit Suri, everyone was expecting a second Aashiqui 2. But in actually the movie was totally different and which gave only disappointment to the audience after release. Everyone liked its music and the performance of Emraan Hashmi & Vidya Balan but the excess dose of melodrama and confusing story made it helpless at box office.
In its first week, it has made the total business of 27.12 crores which is almost half than the earlier expectated figures. From the second week the situation became worst, it has faced a drop of around 75% and collected only 5.21 crores. In its third weekend the movie has made only 1.29 crore including 38 lacs of Friday, 41 lacs of Saturday and on Sunday it made 50 lacs.
From Monday started getting very low collection, made only 25 lacs*. On Tuesday it collected around 21 lacs* and 19 lacs* on Wednesday. Today is its 21st day at box office and little bit more drop is recorded in its collection, on the last day of its third week it made only 16 lacs*. Now with the end of 3 weeks, Hamari Adhuri Kahani has made total of 34.43 crores* only.
| Box Office | Collection (Ind Biz.) |
| --- | --- |
| Day 1 | 5.04 Cr |
| Day 2 | 5.15 Cr |
| Day 3 | 6.30 Cr |
| Day 4 | 3.03 Cr |
| Day 5 | 2.95 Cr |
| Day 6 | 2.57 Cr |
| Day 7 | 2.08 Cr |
| Day 8 | 0.87 Cr |
| Day 9 | 0.95 Cr |
| Day 10 | 1.32 Cr |
| Day 11 | 0.56 Cr |
| Day 12 | 0.51 Cr |
| Day 13 | 0.51 Cr |
| Day 14 | 0.49 Cr |
| Day 15 | 0.38 Cr |
| Day 16 | 0.41 Cr |
| Day 17 | 0.50 Cr |
| Day 18 | 0.25 Cr* |
| Day 19 | 0.21 Cr* |
| Day 20 | 0.19 Cr* |
| Day 21 | 0.16 Cr* |
| Total | 34.43 Cr* |