Holiday Fifth Day Total Collection at Box Office
This Friday released Akshay Kumar starrer movie Holiday is doing great at Box Office. Till the day of its release, the movie is getting wonderful public response. Akshay Kumar has added many new fans in his list with this movie, everyone fans and non-fans are appreciating him for his great contribution in Bollywood with Holiday.
Everyone loves Akshay for his action, but from last few year we hardly seen him in pure action movie. So now he has fulfill all our wishes with his movie Holiday, a great combination of Love, Dance and Action. In the movie Holiday, public also appreciating Akshay's dance, his hardwork clearly visible through his dance. Sonakshi has also toned up herself very well and positively justified her character in the movie.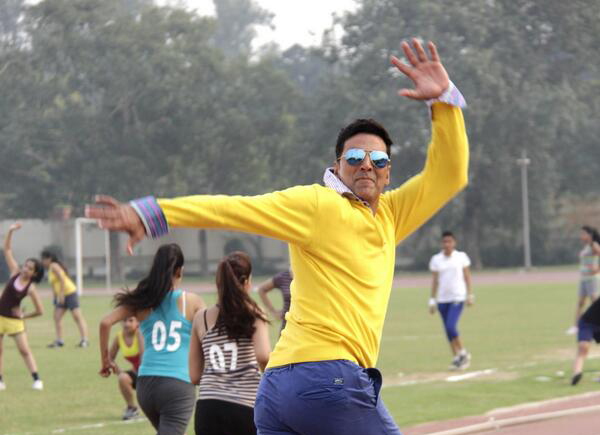 From the day 6th June 2014, Holiday is doing good business at Box Office. As it was looking that the year 2014 is not good for Bollywood movies, Holiday has made it wrong. And also made the fact clear, movie gets the same response as it deserves.
Today is the fifth day of Holiday at Box Office and it is getting same wonderful response from audience as it got in last 4 days. These all things is showing that the movie will easily cross the mark of 100 Cr till the end of it 2nd week.
Holiday First Tuesday Box Office Collection
In the last 4 days, Holiday has already touched the mark of 50 Cr and the craze of the movie among audience is still on peak. On its 5th day, the occupancy of the movie is around 40-45% which is not high but good for any movie on week day. As per the reports we got till now, it is expected that today Holiday will collect 7.05 Crores approximately.
Saturday Collection- 12.34 Cr
Sunday Collection- 16.80 Cr
Monday Collection- 8.75 Cr
4 Days Total- 50.07 Cr