Humshakals 14th Day Box Office Report
The latest comedy venture directed by Sajid Khan and featuring so many good names in the lead roles is still running much better way over the box office and it is expected that it will earn huge collection this week on the upcoming day. The movie had the great chances that it will break many records set at the box office by recent movies. Humshakals had a good 5th day i.e. Thursday at the box office by facing a better occupancy and audience response today. The movie dropped to around 15 % from first Monday which is not good in today's times until and unless the film has had a historic collections of sorts. The collections of the film are very good as the media has completely written the film off right before the first show started. The reviews are horrible to say the least almost on the lines of Himmatwala and Besharam. After successful first week, Humshakals had finally reached to the 2nd week's end over the box office.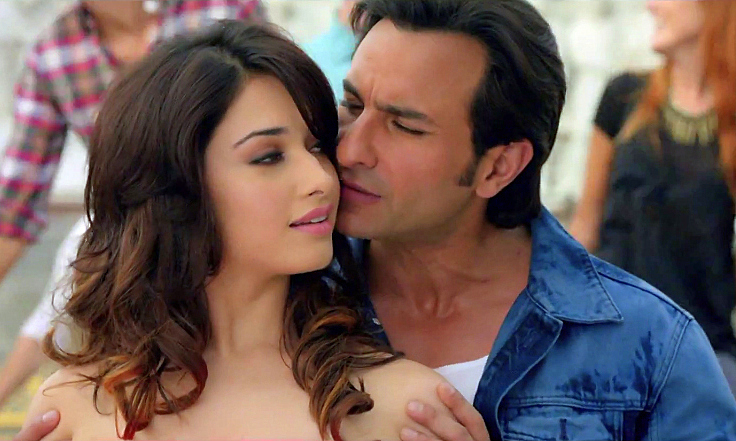 Humshakals 2nd Week Box Office Collection
Movie till now great day and had really impressed the audience over the box office. And even today the film saw good trade and received 67 Lacs as the 14th day income. Humshakals performance circuits wise was very inconsistent it was help up quite well in places like Gujarat, Mumbai, Delhi, Rajasthan, CP-Berar etc and average in eastern circuits. The collections of the film were better in multiplexes in all circuits and the single screen dominated circuits CI, Bihar were below par. Other circuits like Mysore, Nizam/Andhra was also decent. Humshakals performed very well in the domestic screens but on the overseas box office the Humshakals 2014 had not done that much great earning. This is just the two week report of Humshakals, from tomorrow new weekend is starting so stay connected to know more about Humshakals coming days income.
Second Sunday Collection- 2.3 Cr
Second Thursday Collection- 67 Lacs
13 Days Total Collection- 66.3 Cr Approx.
Check Out- Bollywood Movies Box Office Collections