Hunterrr Sunday Performance
This adult comedy got good start and today being Sunday it faced a decent growth in its performance. Third day has resulted as good favor in its side and seems like audience is enjoying the script and strong performance. Though the genre is not too cool for other part of viewers but for youth it is a nice option to enjoy the weekend and that could be easily seen after the first weekend reports of the movie.
Both movies are doing well in their own way and entertaining their own target audience hence it cannot be said that Hunterrr is lagging behind or not running well but on contrary it is leading other & getting positive reviews from viewers making Sunday collection of 2.20 crores and total first weekend collection as 5.78 crores. A little rise was expected to be faced by Hunterrr today due to holiday of Sunday and it resulted in the same.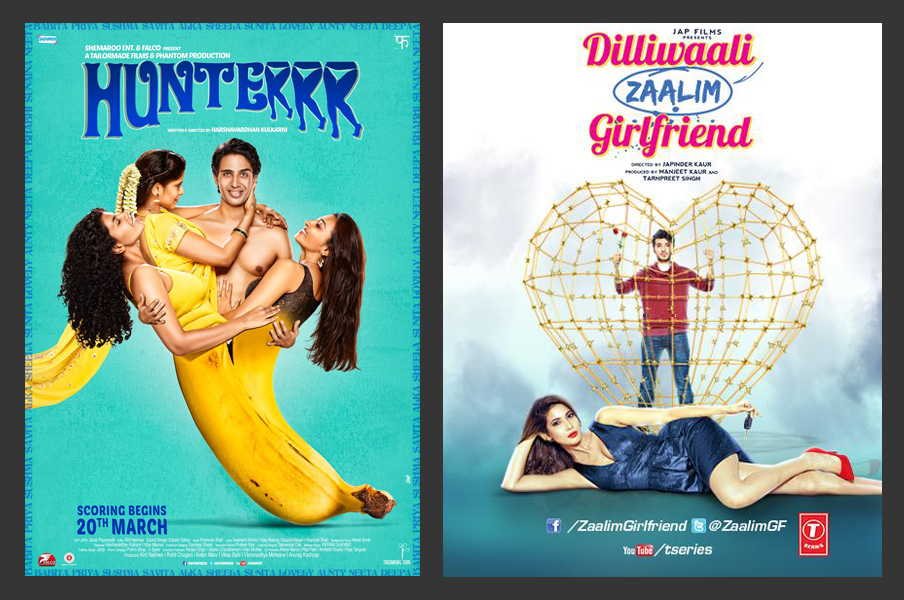 Dilliwaali Zaalim Girlfriend Sunday Report
Talking about the other co release music of the film is one main favorable point & has been appreciated by the audience quite much but film on the whole got mixed reviews throughout the weekend. Stars in this movie have done a fair job in their performances. Audience felt it as a mixture of romance and comedy which is a good thing for light entertainment. Lack of any big name and established actor/actress in the movie can be felt at times in the movie thus resulted in only 0.46 crore on third day and made opening weekend total to 1.63 crore.
The movie has not been promoted like any other big movie due to the small budget & lower hypes. Anyways the flick is doing well as per the expectations & getting average response from the public. Both the new flicks are not coming out as high earners but still doing satisfactory as per the estimations and will drop from tomorrow.