Jatt James Bond (Punjabi): Critics Review
Jatt James Bond is a Punjabi flick to be released on 25th April. The movies casts Gippy Grewal who gave 4 hits in 2013 and is playing the lead role in this movie along with Bollywood debut star Zareen Khan.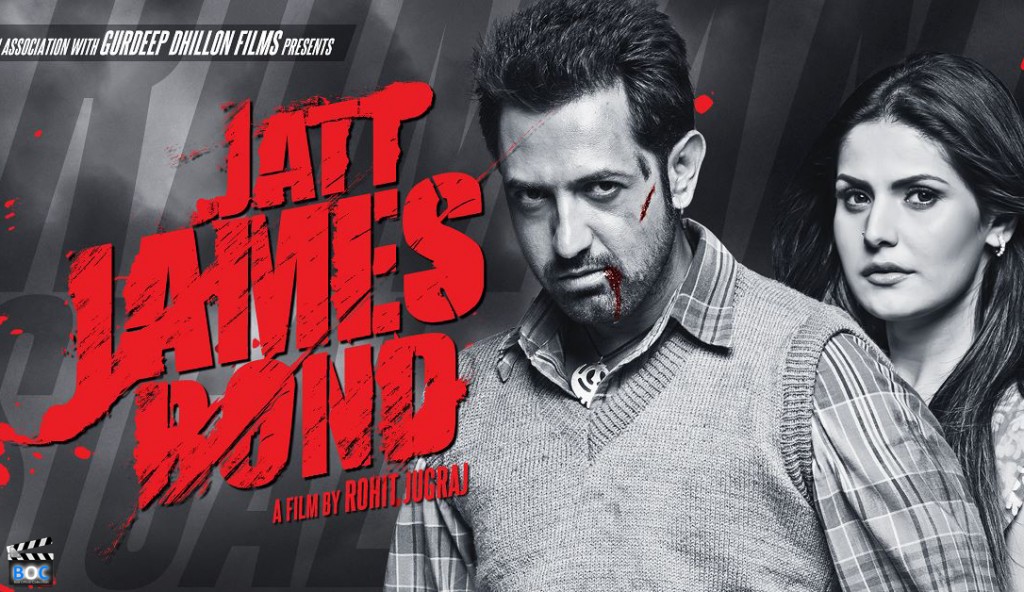 Jatt James bond is the story of a driver, who is not in luck with money. This Gippy falls in love with Zareen Khan and even before they could think of their marriage an overbearing father ( Vindu Dara Singh) turns up on the screen to oppose the marriage. The film is a story about 3 struggling lives of Gippy, Ghuggi and Yashpal, all of which need money. Gippy then comes up with an idea to rob the bank. All this doesn't comes easily and the problem starts.
A decent story this is but could have been executed well under the direction of Rohit Jugraj. It is a nice try to bring up something new to the Punjabi cinema. Screeplay is better than usual films and Gippy acts upto the expectations.
Sound track of the movie is amazing with Sufi songs embedded in the play.
Jatt James Bond Expected Opening Day Collection
The movie according to critics can easily grab 1.5-2 Crores on opening day. Gippy Grewal is having huge fan following in Punjab, so it is sure that the movie will do a good business on first day. By the end of weekend it can easily make 5 Crores, as it is also very a awaited movie of Punjab Cinema.