Jil (Telugu) First Day Performance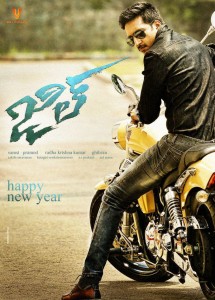 Latest Telugu movie is up on the cinema screens today. We have heard so much about the lead star cast Gopichand who has given so many hit films in past. It is a well star-casted movie featuring good names of established personalities & hence found nice response from viewers today. Also it is a well promoted film with the good story line.
All the reasons resulted quite in it's and there could be seen decent rush outside the cinema halls on its first day of release. Audience liked the story for its connecting script and nice performance by leads. First day has shown optimistic approach for the viewers increasing expectations from the weekend.
Opening Day Business of Jil
Having lot of masala in it along with entertaining script which both are plus points in themselves, film has managed to set an excitement among the audience for watching it. There was decent occupancy in theaters and audience seemed satisfied with the entertainment quotient of it.
Overall first day came like a favor for film with positive income & reviews with 4.2 crores* collection. Film is making impressive performance however we do not expect business of Jil to cross the record figures set by the previous release but surely Jil will emerge out as a good entertainer and success on south Indian cinemas.