Rey (Telugu)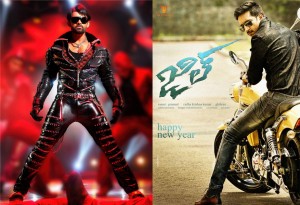 Rey is another upcoming Telugu movie going to hit the screens along with Jil tomorrow in south India. Film is in lesser hype than Jil thus not expected to give it a same speed competition but still the prediction shows a decent performance for this entertainer tomorrow. Film has not raised much buzz in media or anywhere in Telugu dominated region which can bring it higher collections but its good story and commercial factor will help it to do a normal business on its first day release.
As per the reports received from the critics, Rey is an average film capable of making decent collections. Audience expectations have risen more for Jil lessening the expectations from Rey hence the opening day expected income of Rey is around 1-2 crores*. Film might give a competition to Jil but expected to lag behind it on the whole.
Jil (Telugu)
Jil is the latest upcoming Telugu movie releasing on screens tomorrow. Film is expected to open with positive approach from the audience as till now it has been able to make its place among the good list of the movie goers planning for a movie this weekend. It is a suitable movie for all age groups audience and especially for the youngsters' hence more favorable expectations.
By now the expected first day collection of movie is around 3-4 crores* & expected to grow more in coming days of weekend. In addition to all this music of the film is going to be a big favor in gaining audience attention. There are many lovely tracks present in the film which are catchy and tuning well these days. Let see, how well Jil finally entertains audience tomorrow and makes more than expected collections or less.