Temper (Telugu) Movie First Day Response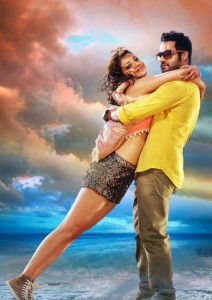 Young tiger NTR's latest Telugu
venture
Temper
has hit in high number of screens across the globe today one day before Valentine's Day i.e. 13 February 2015. There high expectations regarding the predictions about the first day performance and collection of this film due to many reasons. Firstly starring Junior NTR obviously the craze of crowd was on peak today. Secondly film has released on solo screens in Telugu regions so more positivity.
Telling the actual report then the film has done a nice job today and opened with high public response. Film with such a fabulous star cast and interesting story has attracted the viewers in the cinema halls and theatres in high occupancy today. This has resulted in good performance for the film on its first day as well in good income.
Temper Opening Collection
The film was in controversies little time ago or say buzz due to junior NTRs another awaited biggie. All the fans of him were eagerly waiting for film getting released & now that craze is getting reflected in nice income of the film. After a hit recent film Rabhasa and a big flop of NTR's previous movie than these two 'Ramayya Vasthavayya', this movie is coming in front of us with high hopes. First day performance of Temper is quite good and opening day income stands at 9.68 crores from AP & Telangana as per Andhra Box Office's report and around 5 crores from Tamil Nadu and rest regions of South India. In total, Temper has done a wonderful business of 14.68 crores on its very first day. 
There are lots of expectations from this movie by NTRs fans and him. First day has shown us a good performance. We still need to see how the film performs in the first weekend to judge whether it has been successful in achieving its target or continued the failure of Ramayya Vasthavayya.