Kick Second Day Box Office Response
Releasing in autonomous and nearly highest number of screens in the Bollywood film industry, the current running biggie of Salman Khan – Kick is setting new trends at the box office by each day. The film opened excellently yesterday and second day have also been recorded very positive for Kick. Not only in India but Kick movie has found its audience in the overseas countries too. With exaggerating domestic box office collections from all the major cities of India as well as the small parts, Salman Khan and Jacqueline Fernandez starrer Kick has managed to make a very good start worldwide. The total collection of Kick worldwide is very great and it is becoming one of the biggest Bollywood releases already on the basis of just two days. Kick has performed so strongly not only in India but everywhere that the trade analysts and the box office experts all are busy in counting the business figures of the film from all the parts of the world. It seems as if Kick has released as a worldwide film all over the places and countries.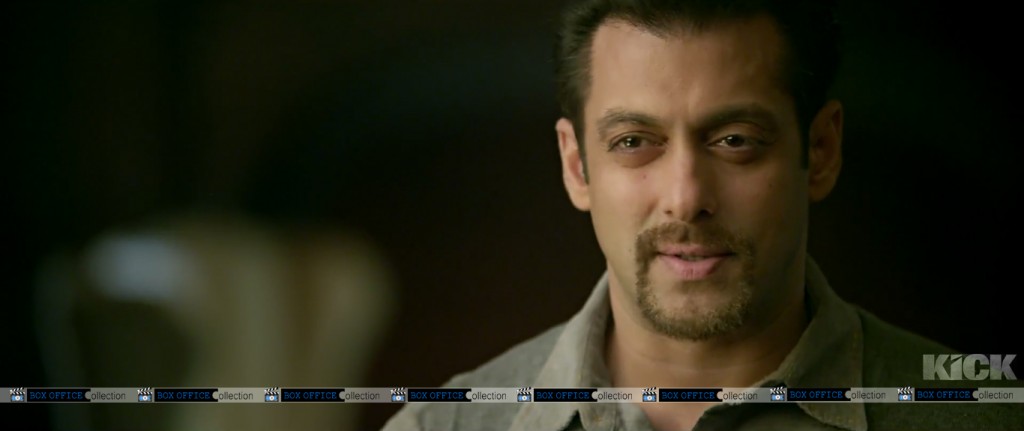 Kick Saturday Total Collection (India + Overseas)
Each and every fan of Salman Khan and Bollywood films are very excited for watching Kick. Today is the second day of release of this super action dosage and Bollywood beauty and the viewers have still the same excitement and for more exact sense, the Indian audiences have higher favor for Kick than the overseas markets. With such an optimistic approach of audience on the second day, total Saturday box office collection of Kick stands at around 27.15 Crores with great occupancy of around 95% average. Talking about the worldwide collection of Kick on its second day then the figures reveal income of approx. 32 Crores. Though the film has not shown much growth in the overseas market but still on the whole, Kick has been reported ringing the bells on the big screens all over in the domestic i.e. Indian screens throughout the second day.
Kick First Day Collection- Read Here
Kick Second Day Collection in major cities of India-
Read Here
Kick Second Day Overseas Collection-
Read Here